kindle Etch is a multi-platform app concept that I created as a student experimental project that attempts to approach word processing from a new angle. The app is slimmed down, and retains only the most essential functions that a writer needs when creating a document.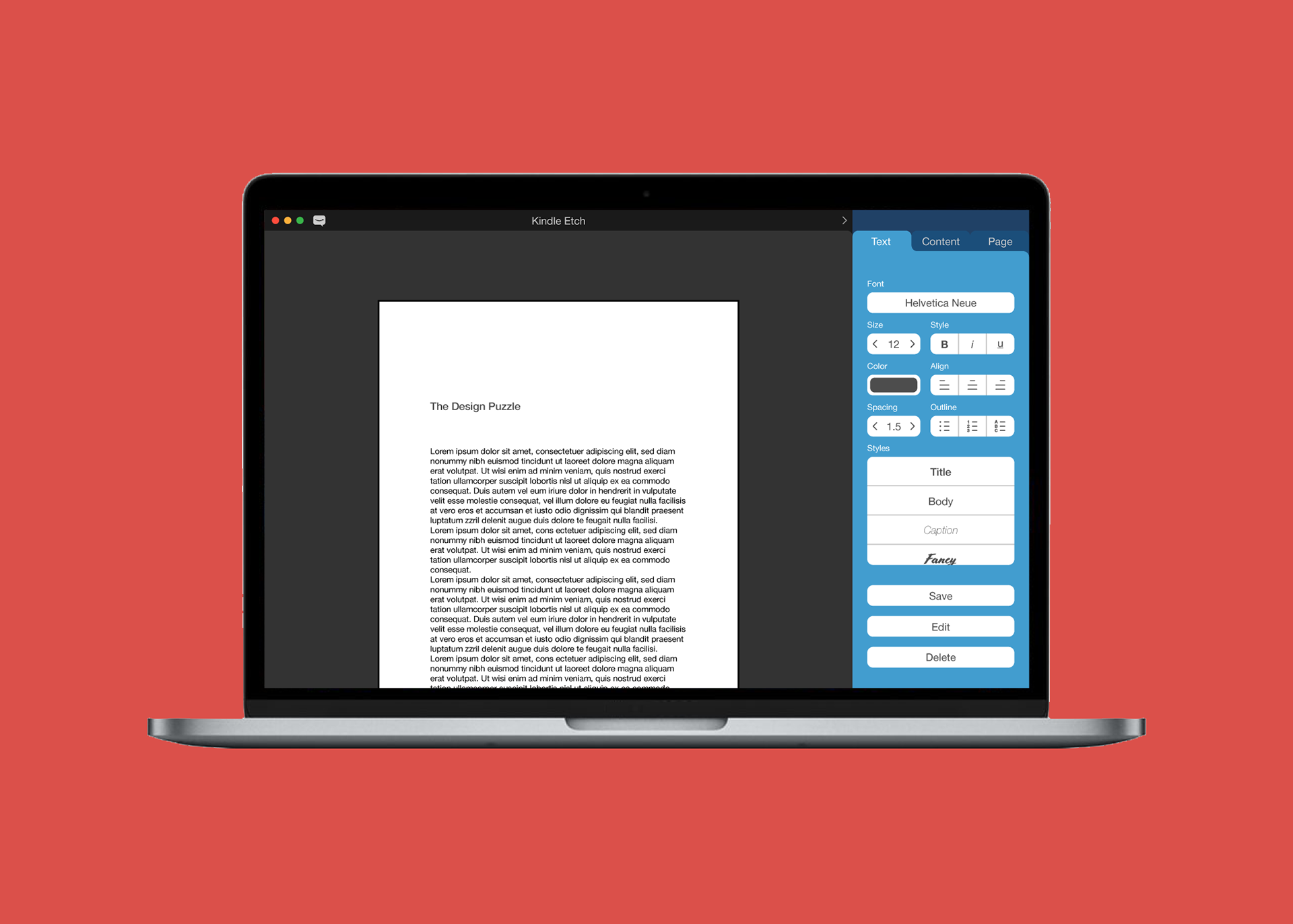 The menu system is designed to be on the side of the page. Writers can now view as much of the vertical scope of the page as possible, making it easier to write in context.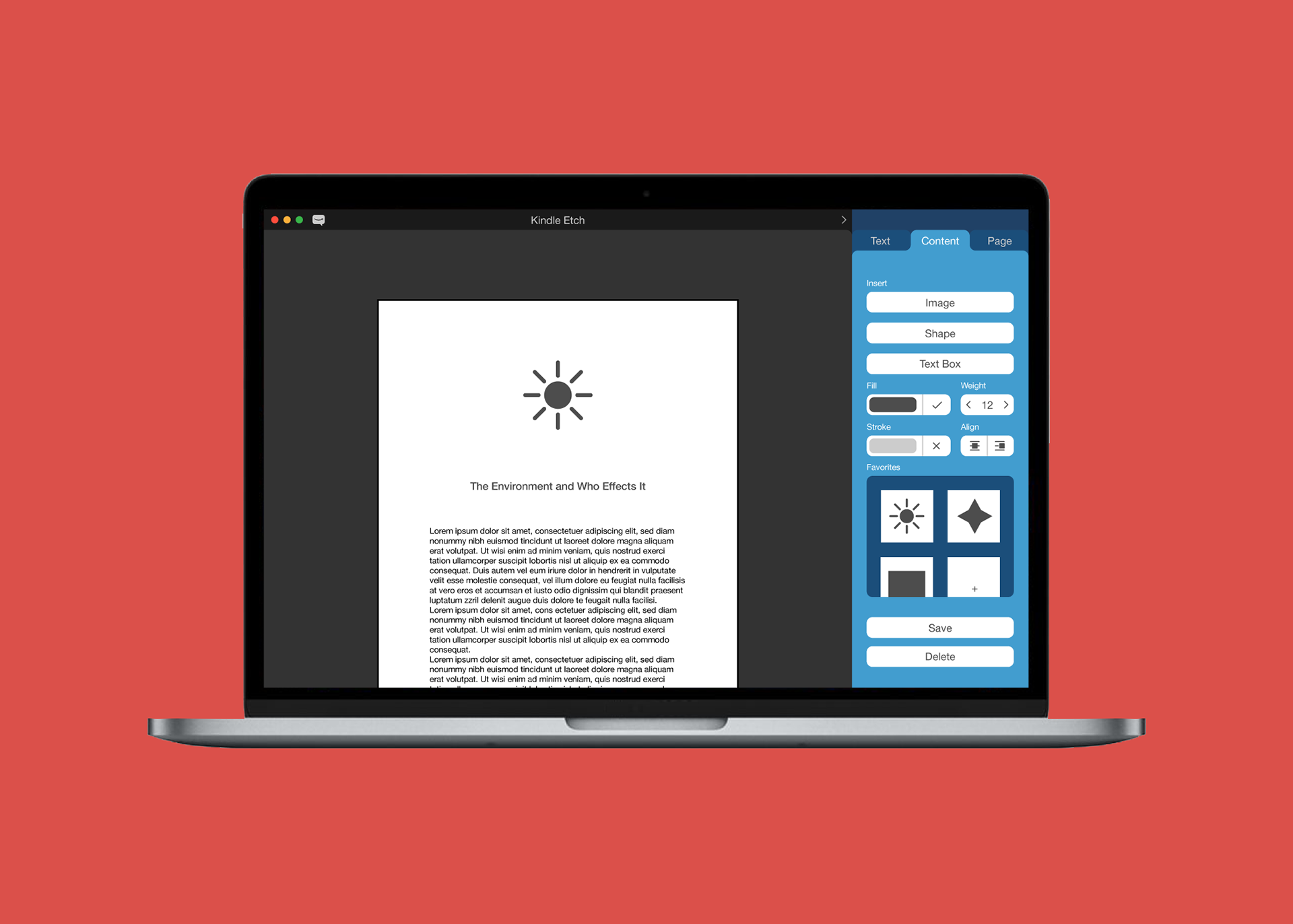 Favorite elements are easily saved a retrieved. Hunting through a burdened list to find a shape or image to use every few pages is a thing of the past.
Choosing and creating page layouts is no longer a chore. The most commonly adjusted page features are within easy reach and are just as easily saved as any shape or photo.
As a writer myself, having a complex environment distracts me. When I prepared this concept, I tried to identify the bare essentials that were needed to create a book or novel and carefully weaved them into the experience.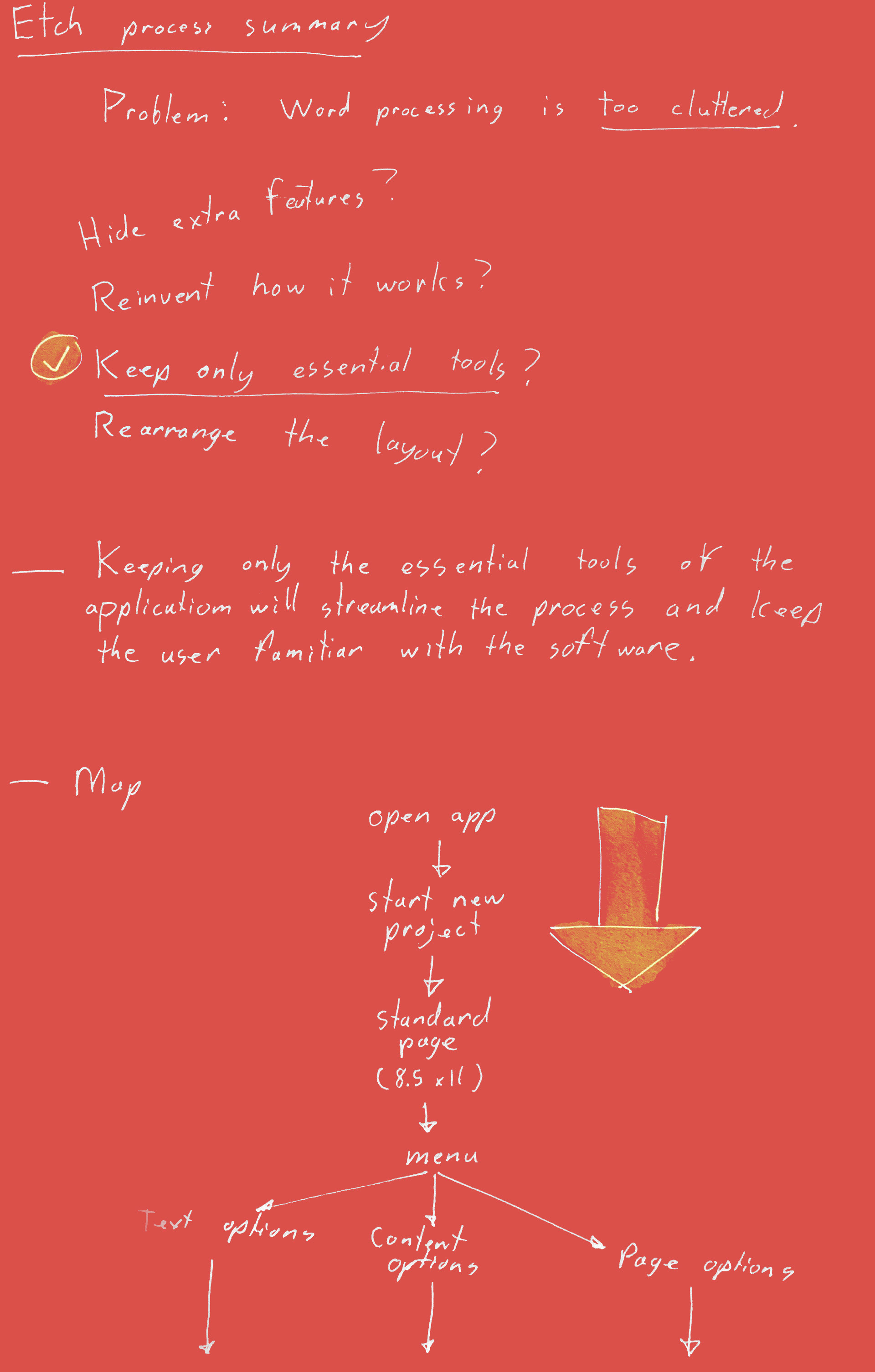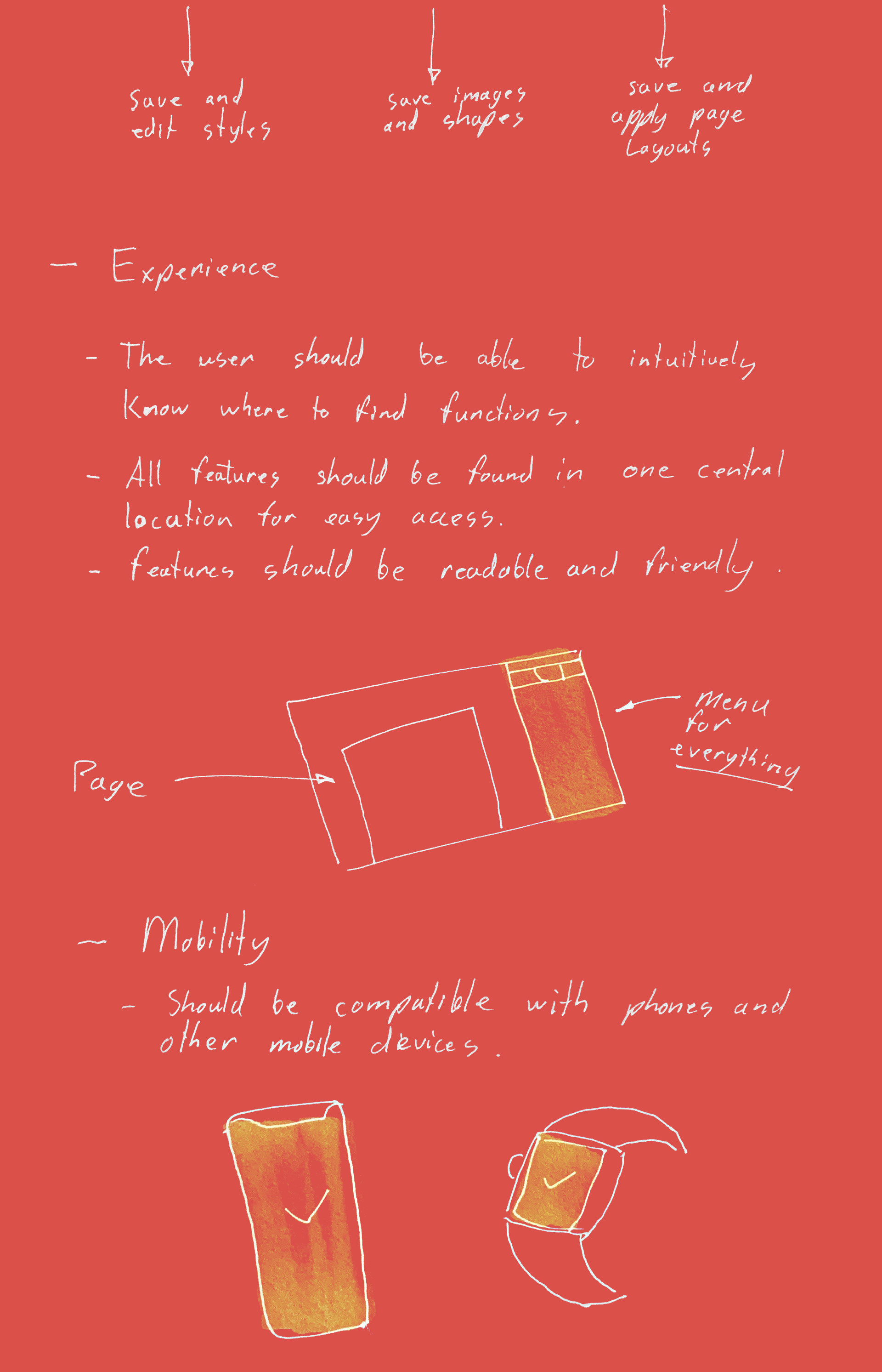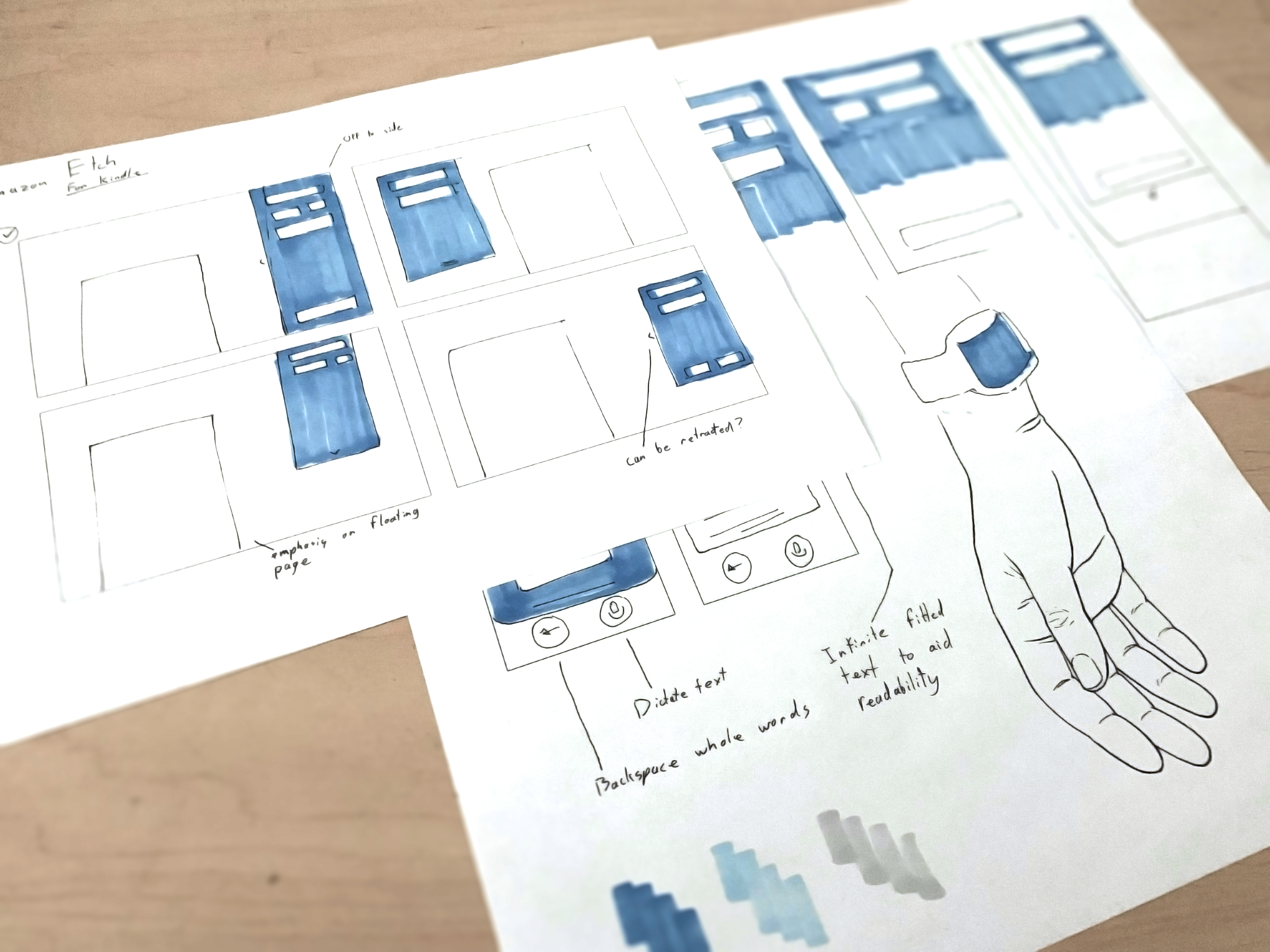 Smaller footprint. Bigger experience.
I believe that the key to a well-rounded service is output. The design of a product should offer the user the ability to get the most done with the least amount of interaction. A beautiful form is usually paired with a well-thought experience.
In our fast-paced world, the ability to be happily productive at any time is essential. kindle Etch is well prepared for such a task.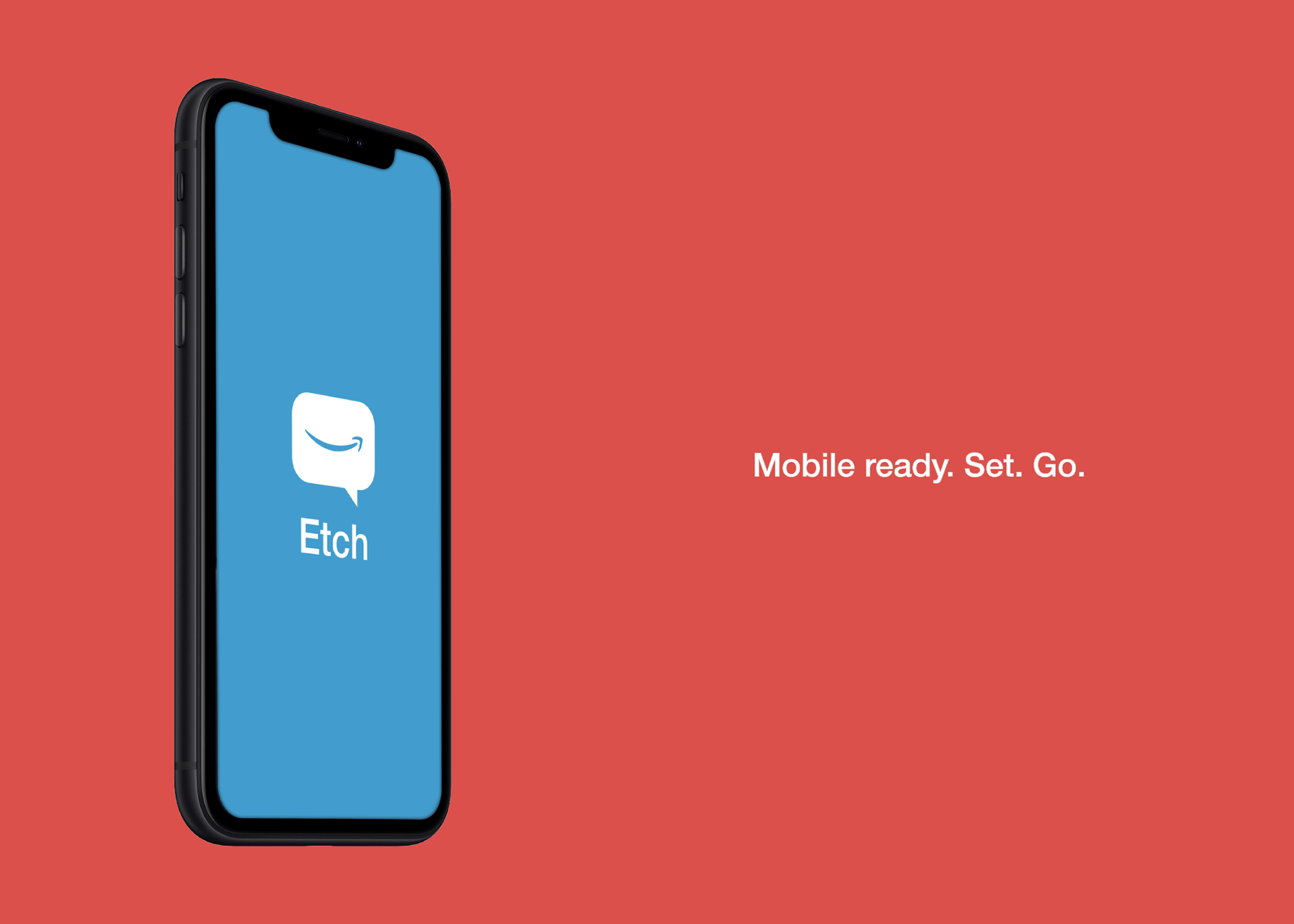 kindle Etch on mobile devices can be experienced using the traditional keyboard, but inputing text via speech allows for faster, more natural writing.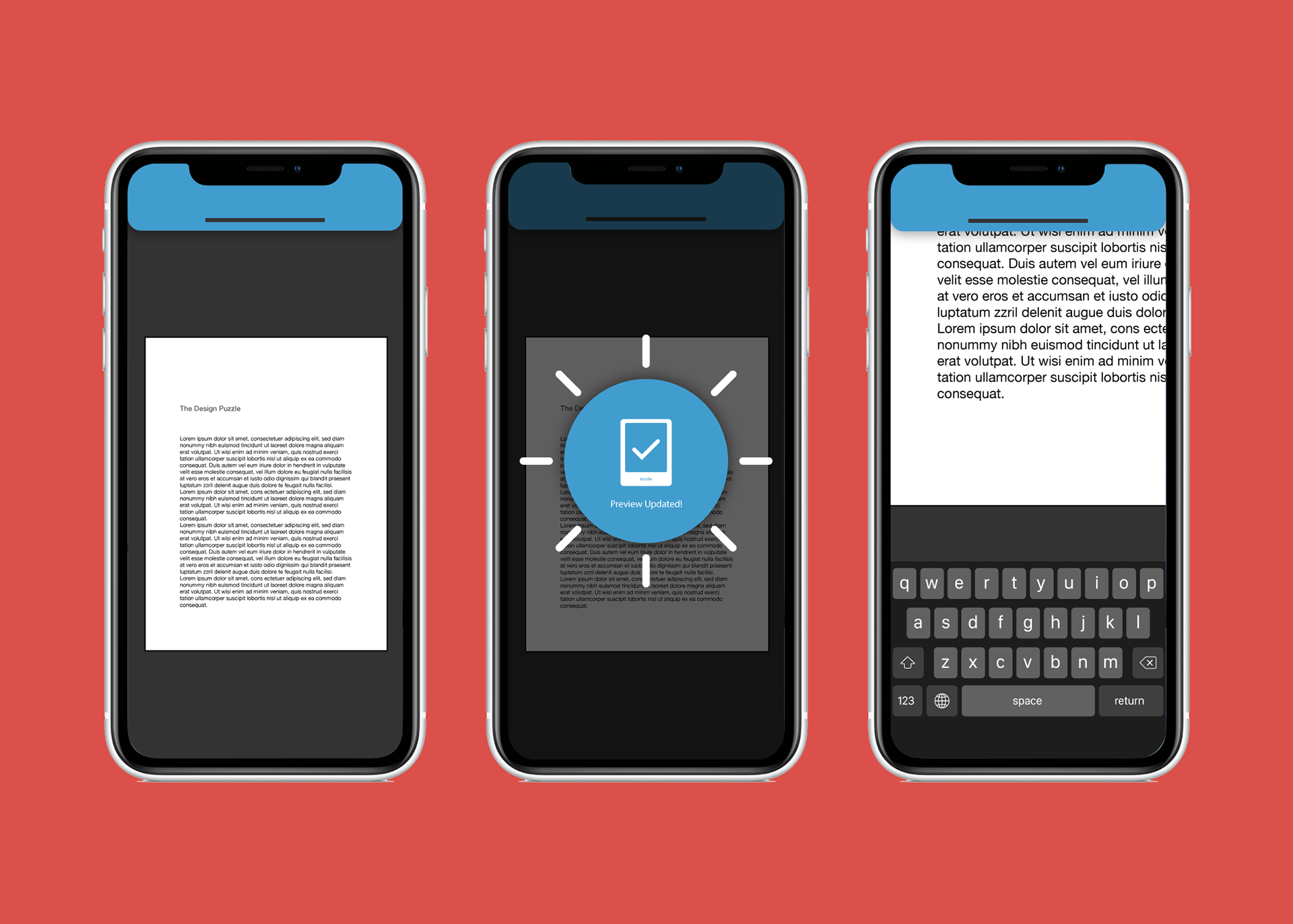 The application allows you to send your progress to a kindle or your kindle account; to be instantly previewed in its native context.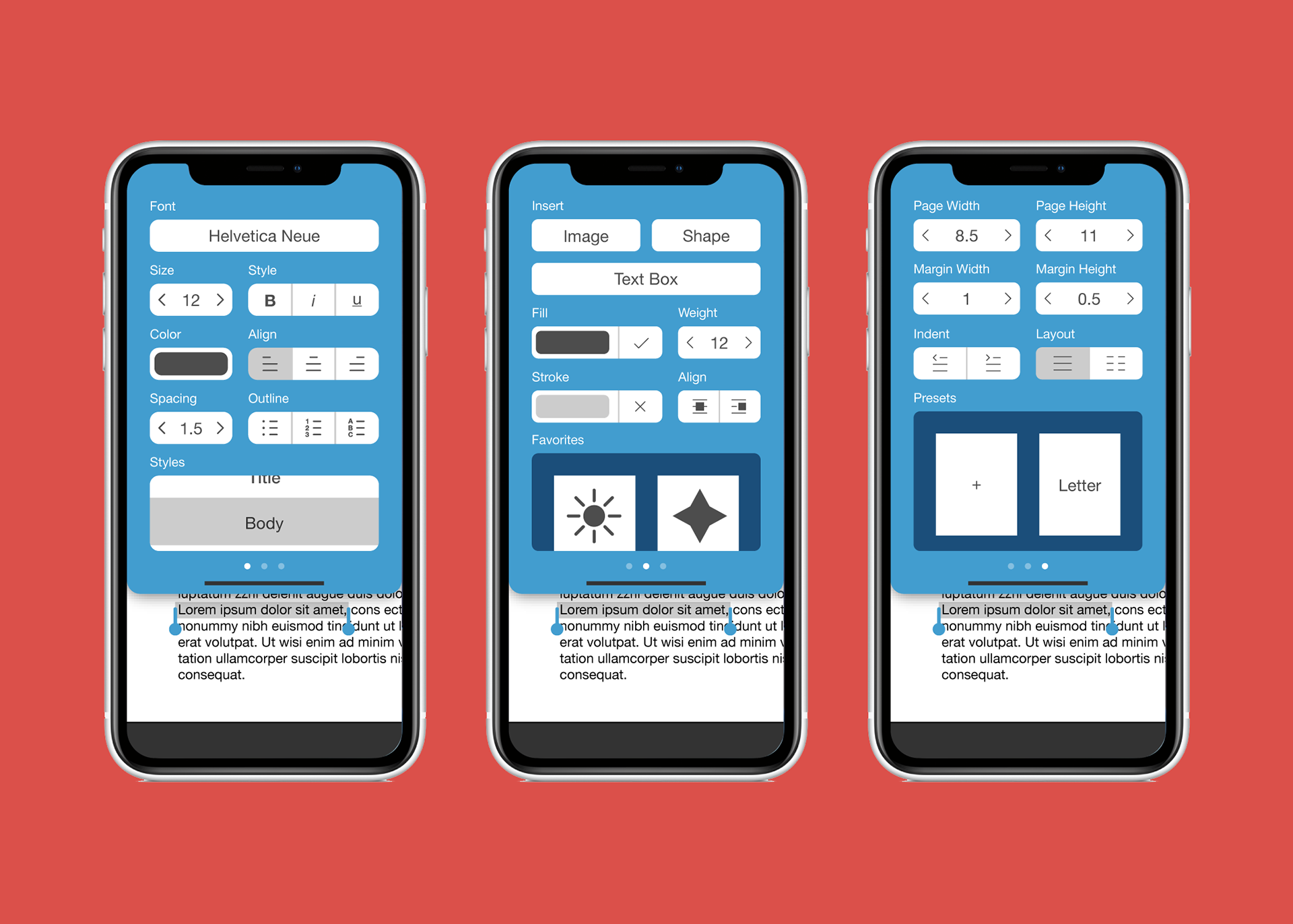 In the hand-held experience, features are slimmed, but are just as accessible to the user. Because the main client is already optimized for essential function, the mobile version will not appear inferior.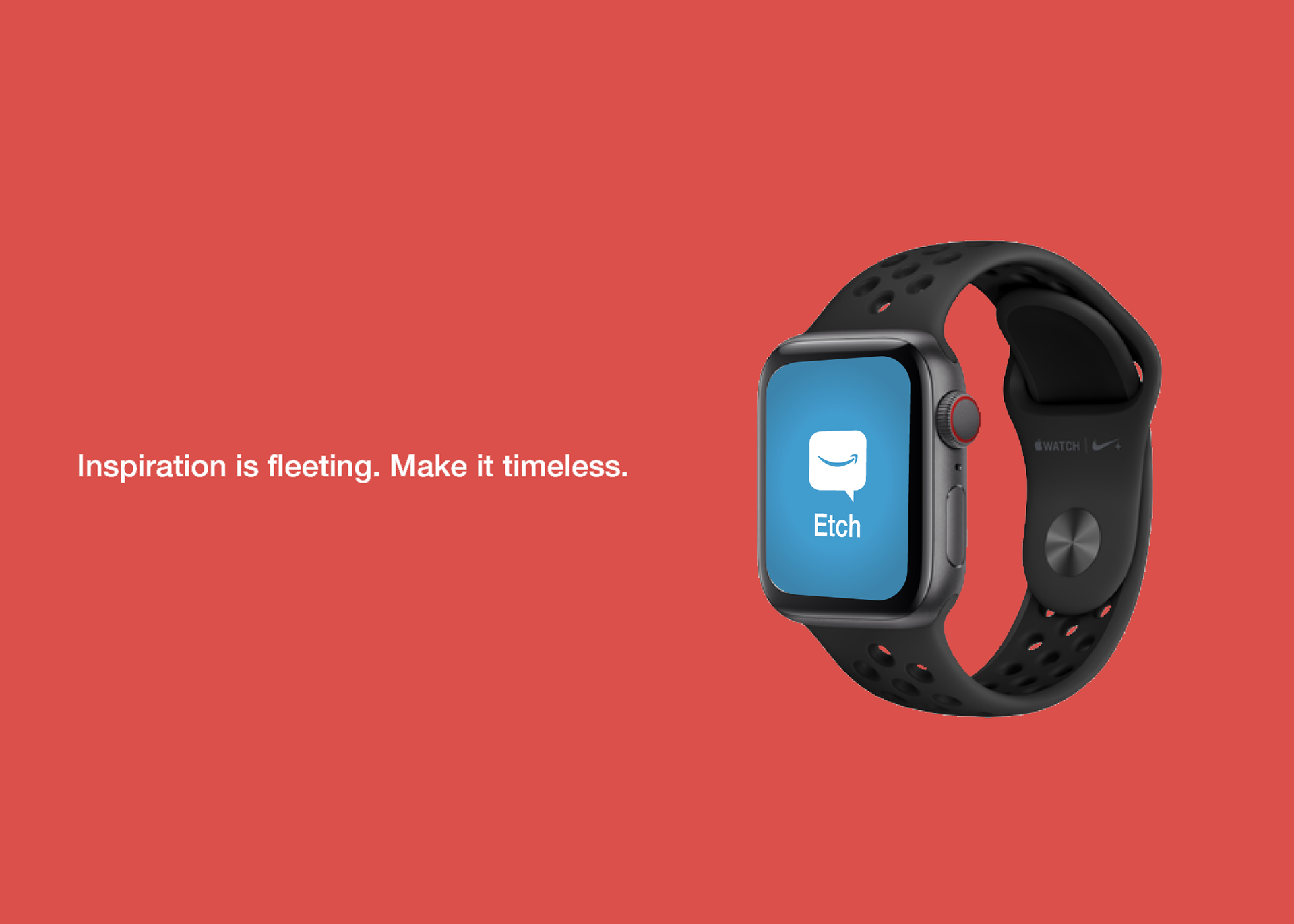 kindle Etch also would be compatible with smart watch interfaces. To minimize clutter, only the most basic functions are retained. The app is designed to work seamlessly with your cloud-synced files.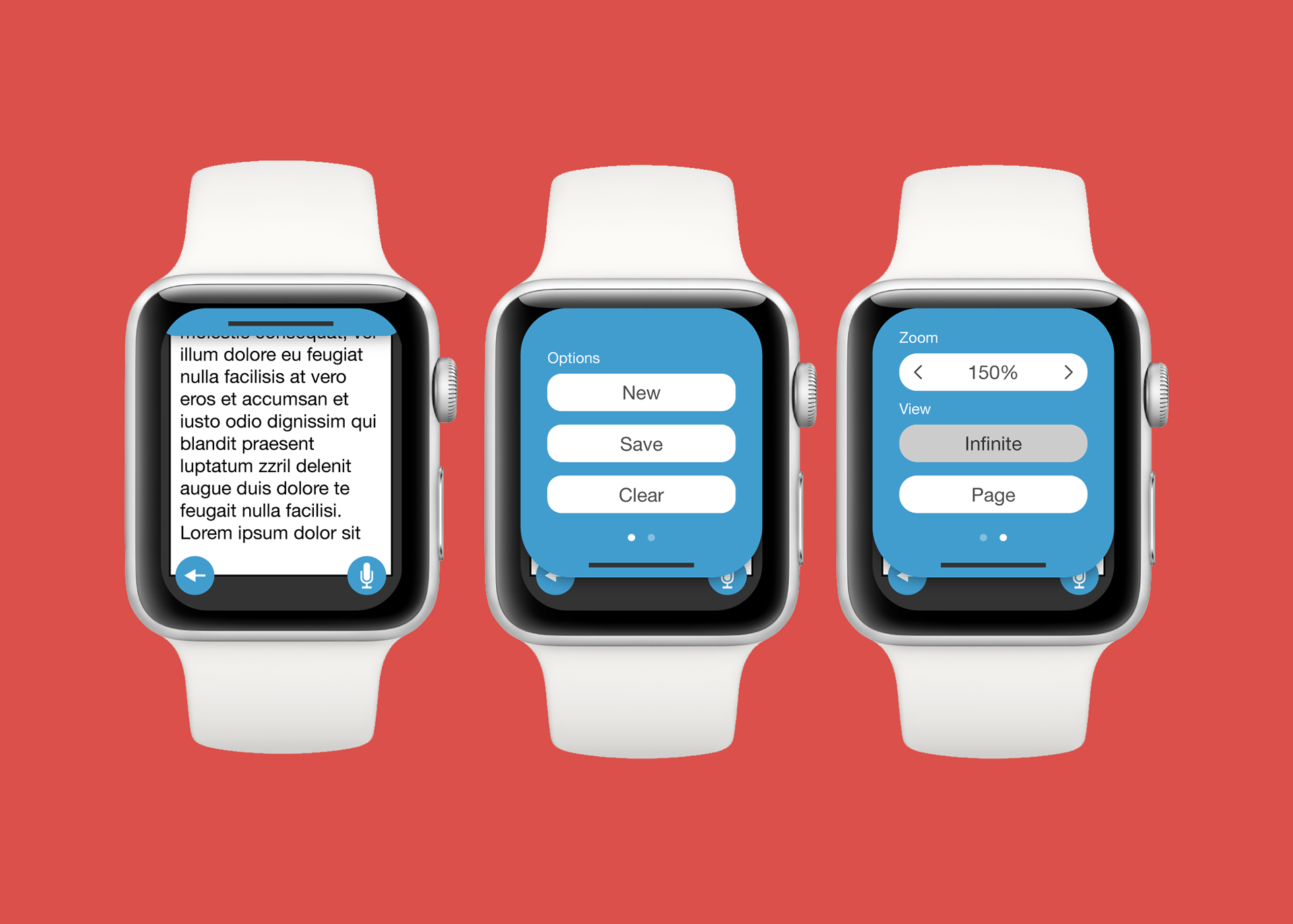 Watch your productivity soar.
In the watch experience, more talk is encouraged. Users speak their text into the app, adding it to an endless scroll of other text they have written. The back button deletes whole words to aid in fast correction. The lines of text can be zoomed in order to aid legibility, and the page breaks can be toggled on and off to help with clarity. Works in progress can be loaded and appended before being saved again to be formatted later.
Over the course of creating this app, I learned about the importance of a minimal experience. While I worked through each function, I realized how much impact each element of a piece of software can make.
I believe I have grown as a designer through this project. Someday, I dream of being a part of helping the software design field understand how to present thoughtful experiences.