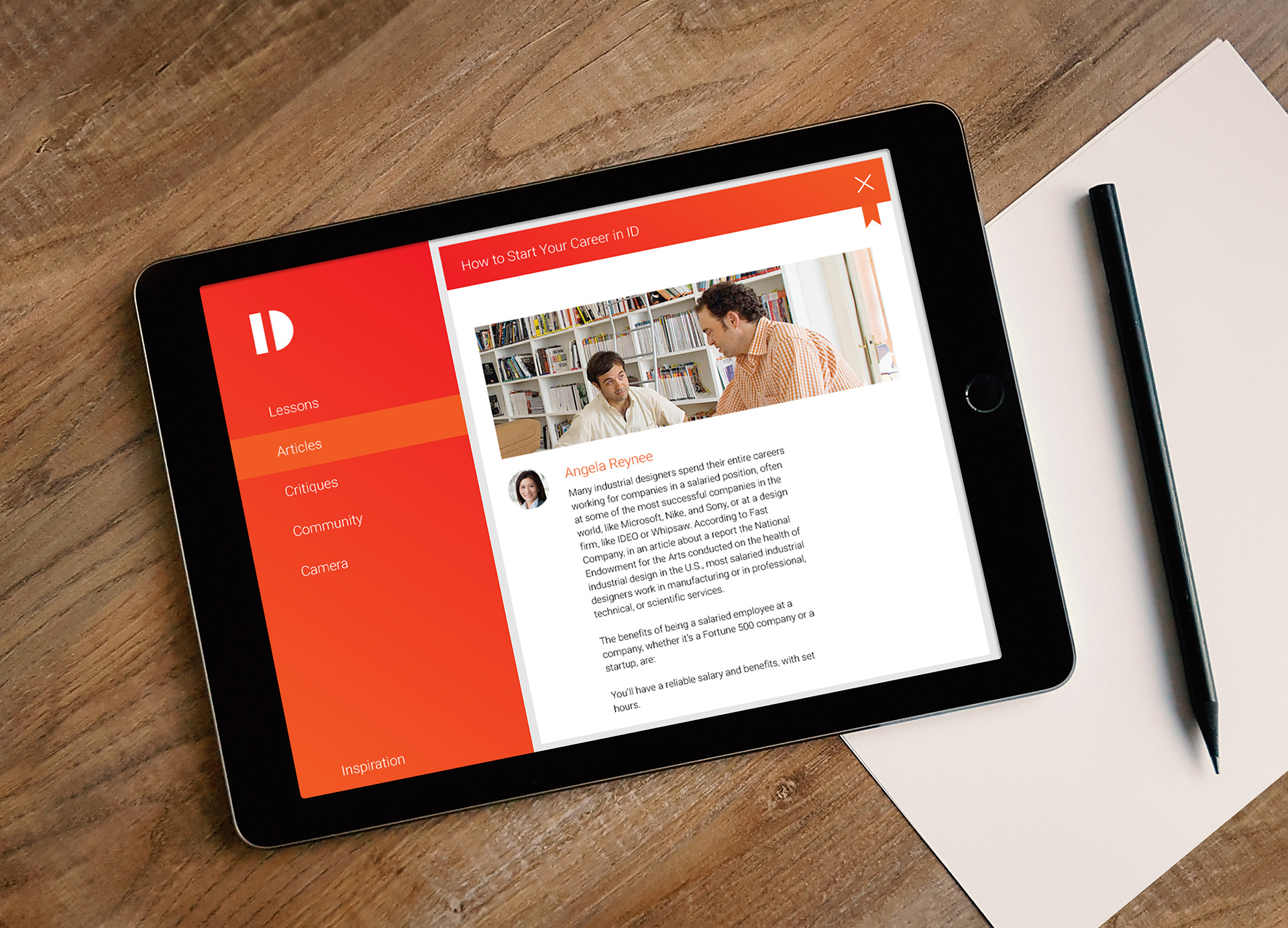 What is it?
ID Educate is a mobile application that was designed to serve as a diverse resource for individuals interested in teaching themselves the craft of industrial design.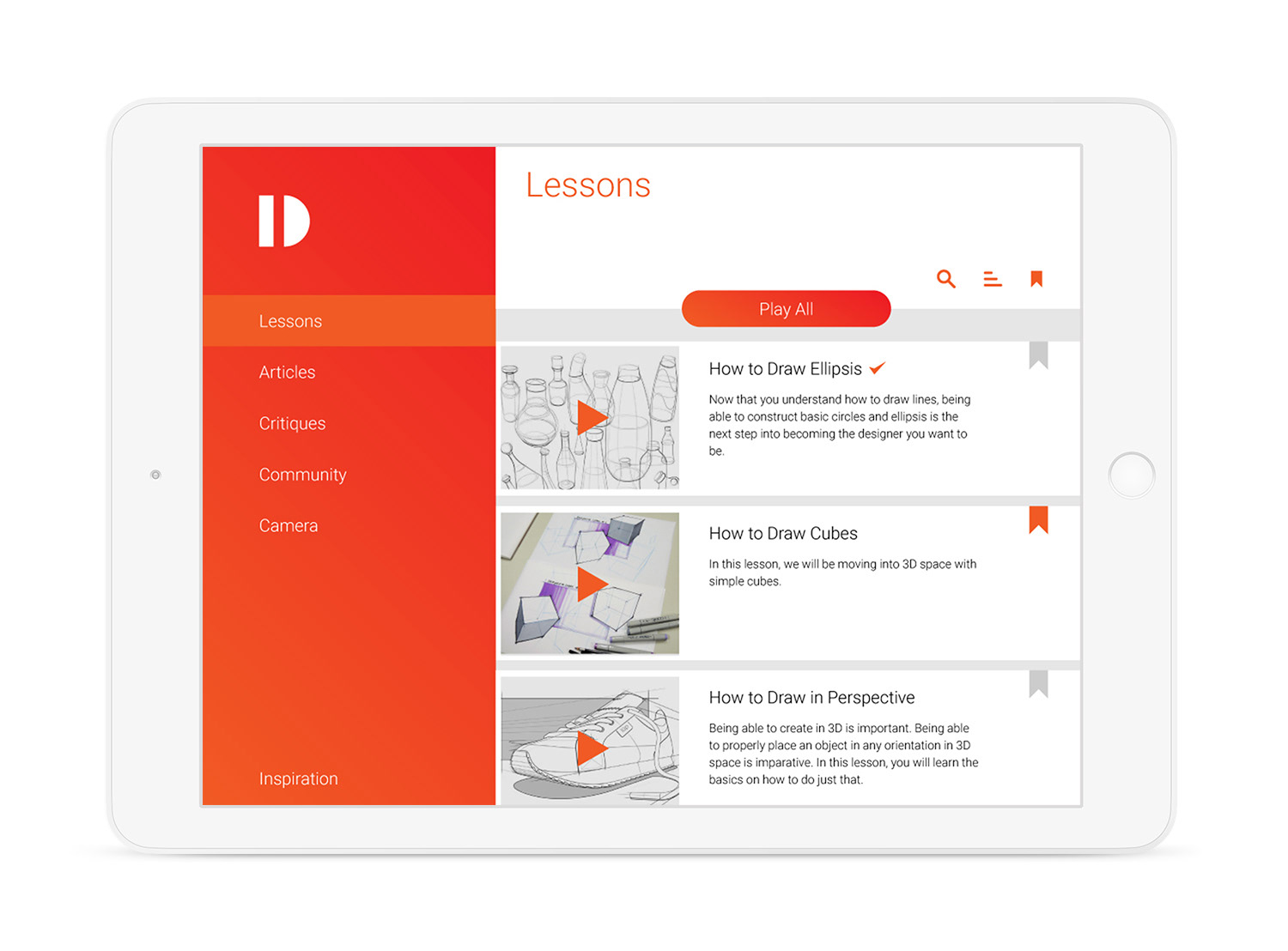 Take lessons.
ID Educate provides prospective, self-motivated students with a platform to learn the skills they want, at any time they wish. Lesson videos would be uploaded by verified designers, and can be saved in a bookmarked library of favorites.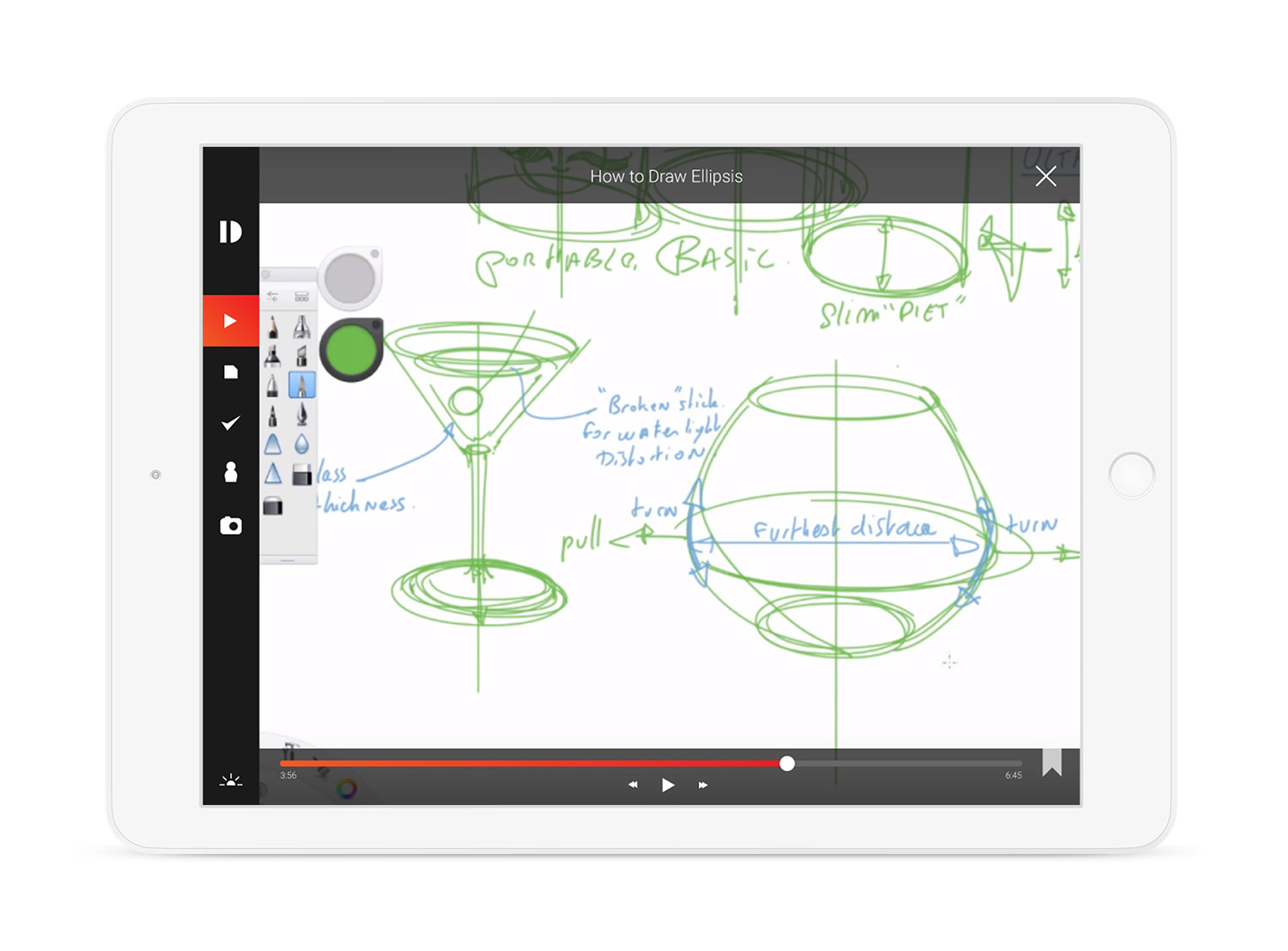 Learn by example.
Each video would enlarge to be full screen; pushing the menu into a more compressed form. The names of the app's features would collapse into icons for easier viewing.
Try it out.
Below is a prototype of all the features I created for this app running in a pseudo application. Not all features are arranged. Click in a blank area of the prototype app for a guide to any useable functions on that spread.
A plan put to action.
An application like ID Educate is full of useful features. To organize a nice flow and place my thoughts before me. I created a system of prototypes and maps for my ideas.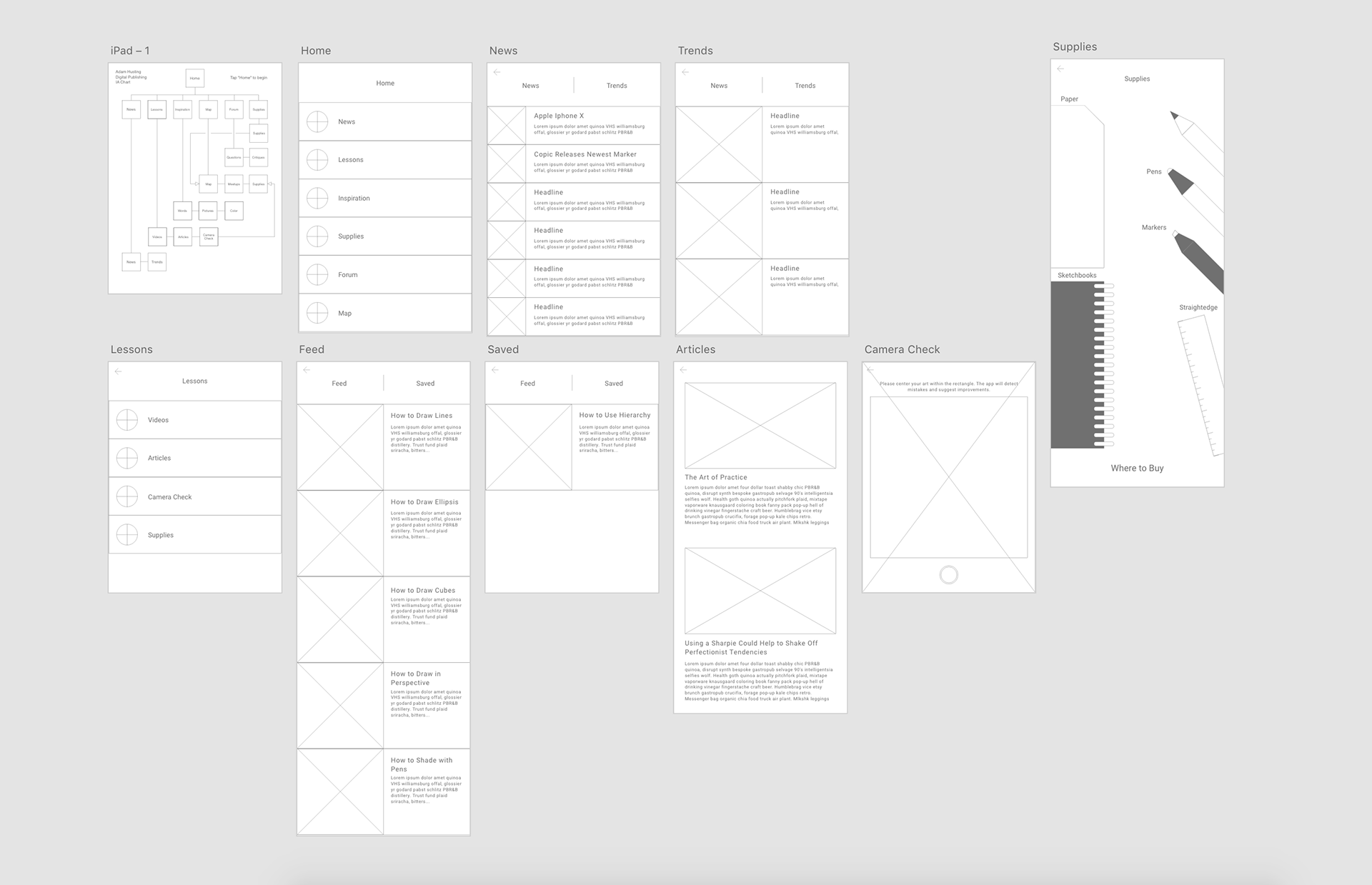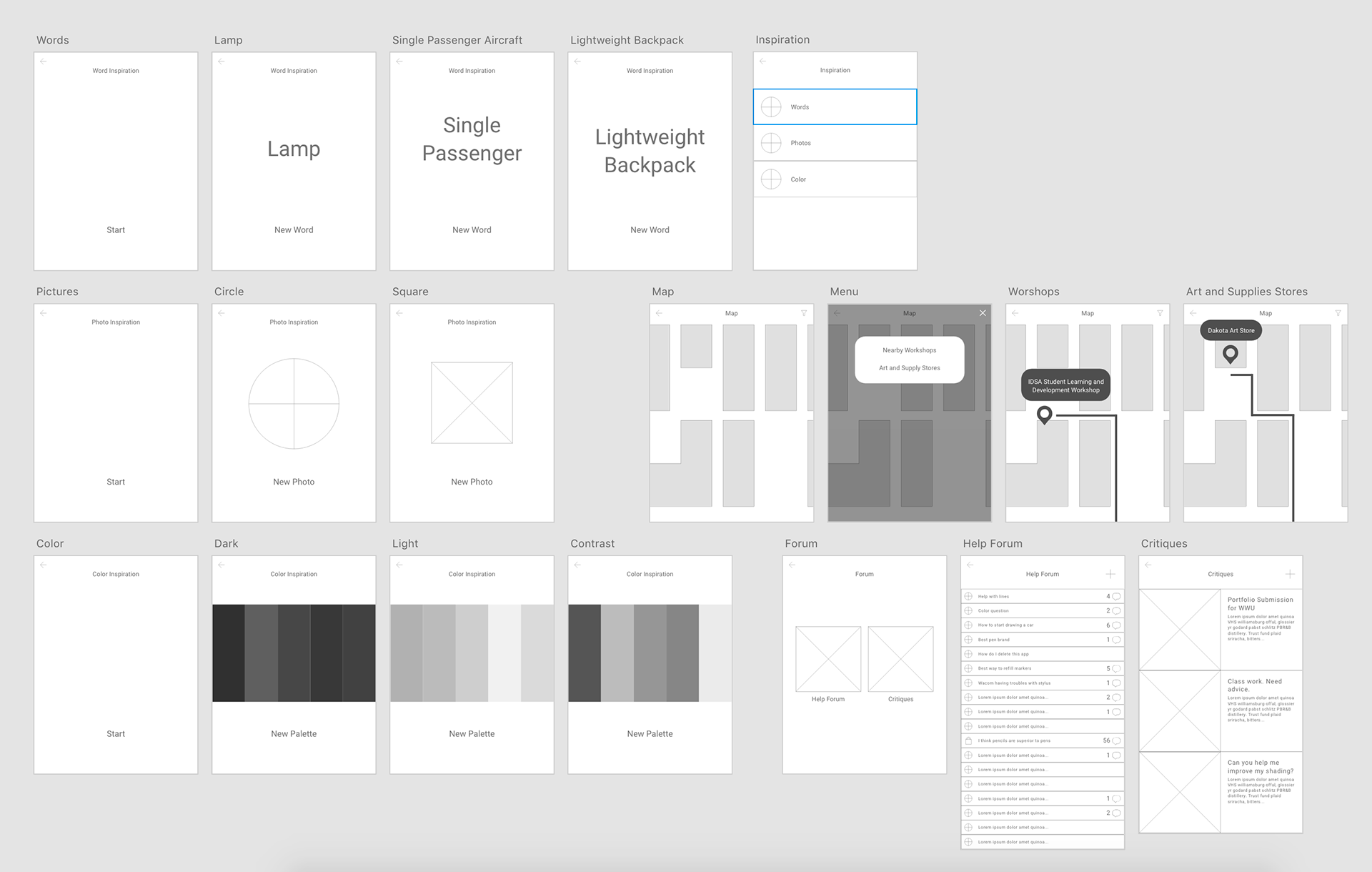 The interactive map.
below is an interactive version of the application map I shared above. To start the experience, click the word "home" in the topmost box.
Snappy looks.
I decided to work with the color palette of orange and white for the application. Orange is often associated with a spirit of enthusiasm and creativity, and the color white helps to lend purity and trustworthiness to the app. The logo is simply the letters "I" and "D" meshed together.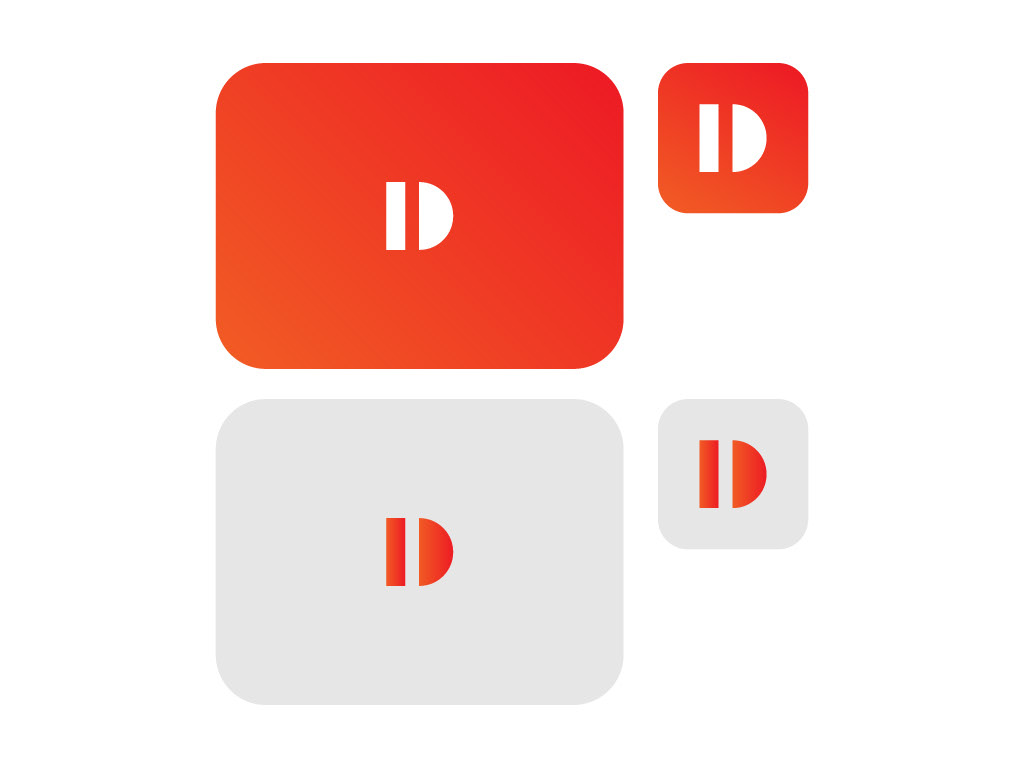 Executing the plan.
Now that I had a general idea of where I wanted to take the app, it was time to apply an attractive user interface to the user experience framework I had previously laid out.
Useful features.
ID Educate is packed full of useful features. Here are the various ways that I applied them.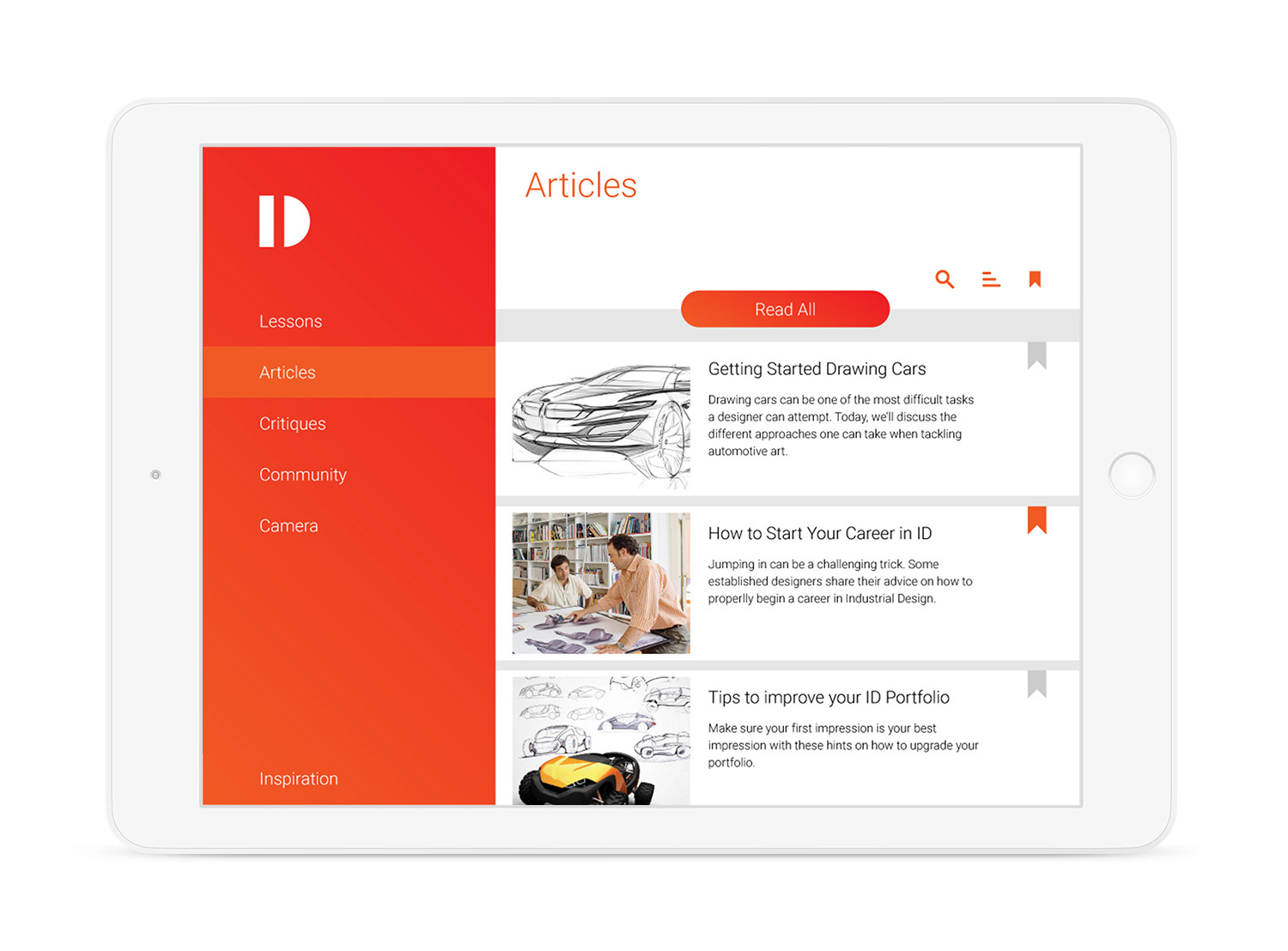 Reading is good for you.

ID Educate features an article section. Users can read professional entries to help them understand trends, concepts, and news within the industrial design world.
Spaced out.
Article formatting is simple. text is justified to the right, and white space is used freely in the space. This is to ensure that each article is consistently readable.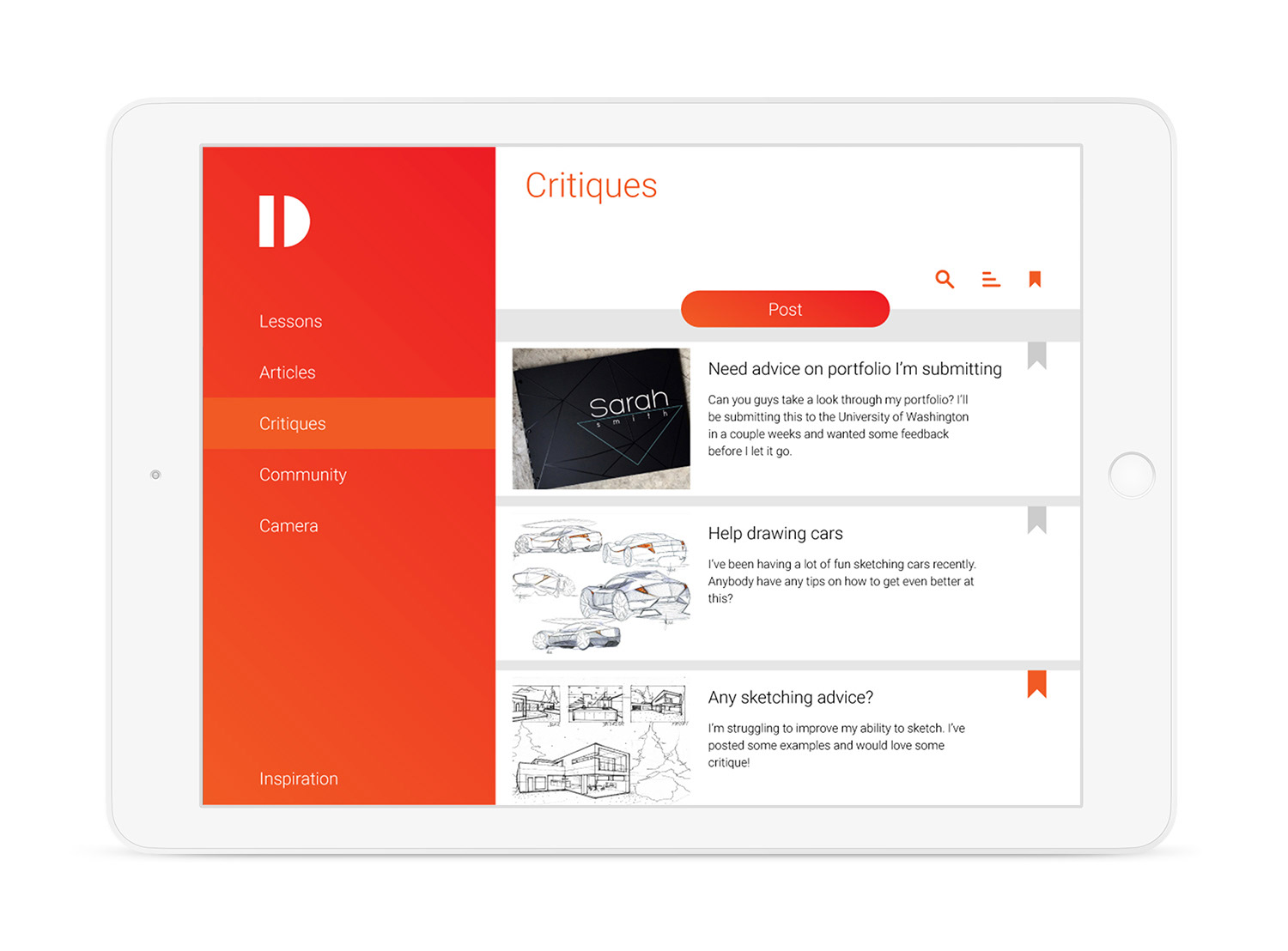 Share you story.
Users can upload their work or even their portfolio for others to comment on. Suggestions from other designers can be used to improve work.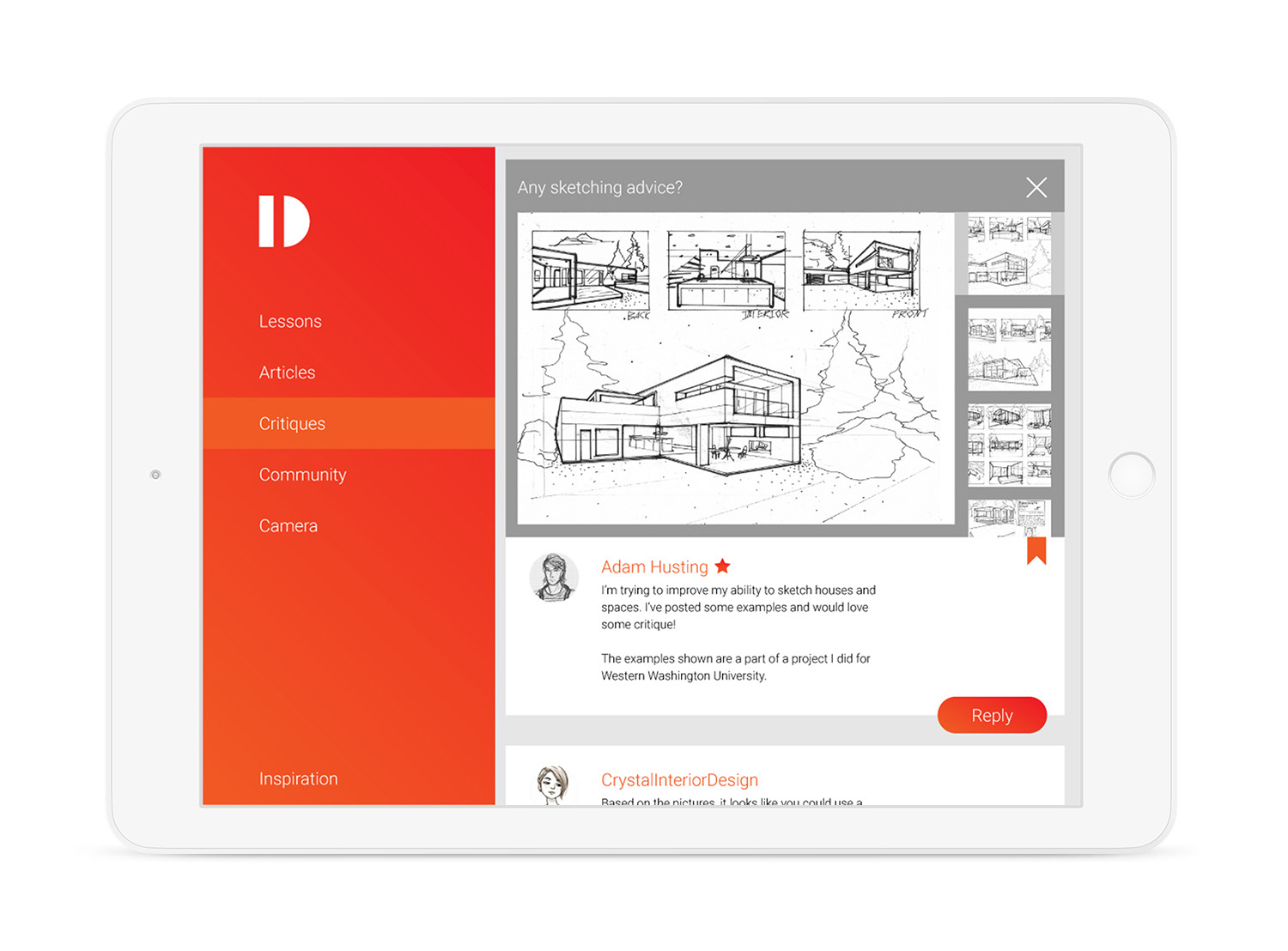 Presenting yourself.
Each critique post features a gallery where the author can clearly display their work. Underneath this feature is a place for text and comments.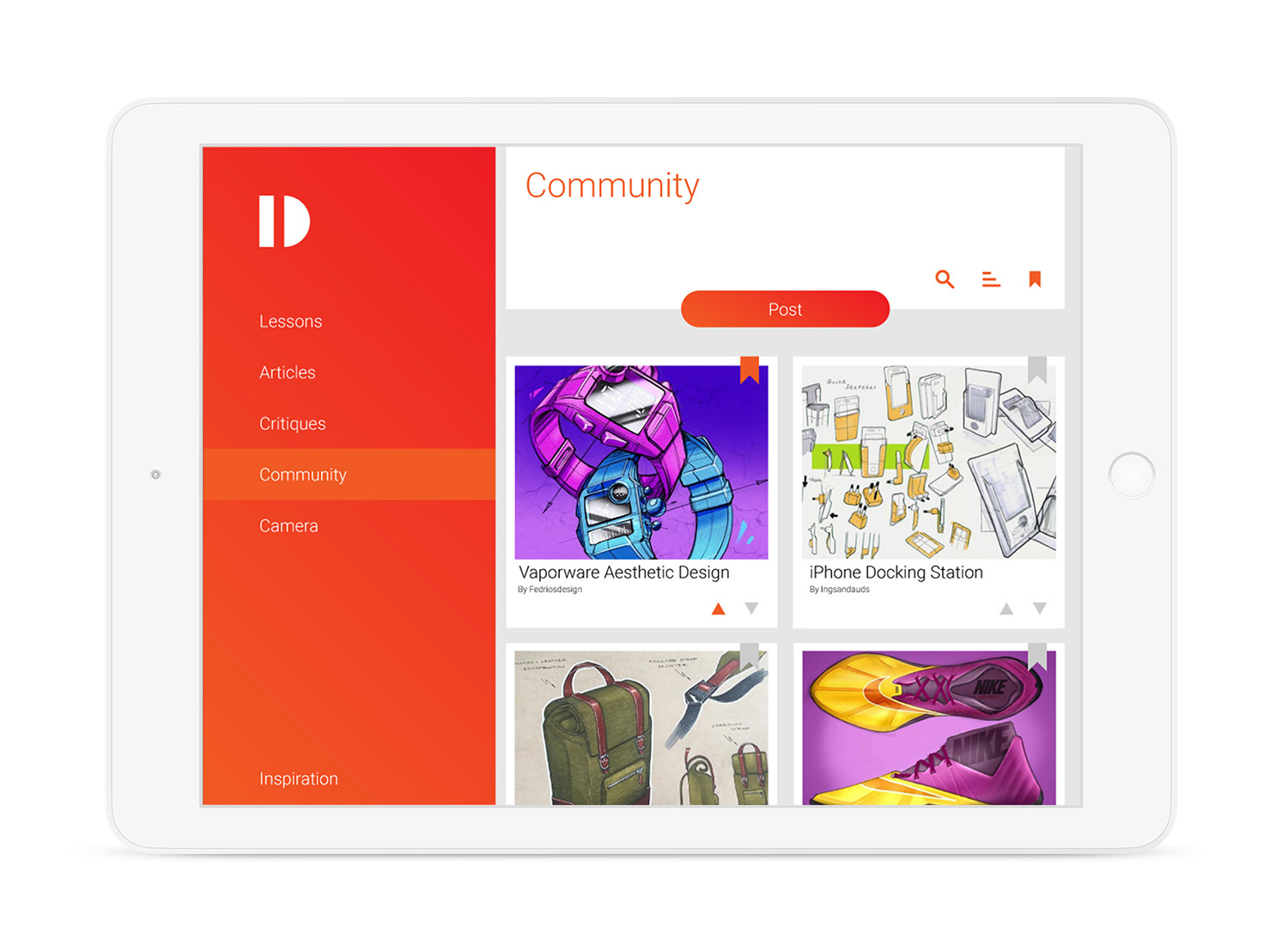 Be connected.
The community tab features a place for industrial designers to share their completed or in progress work.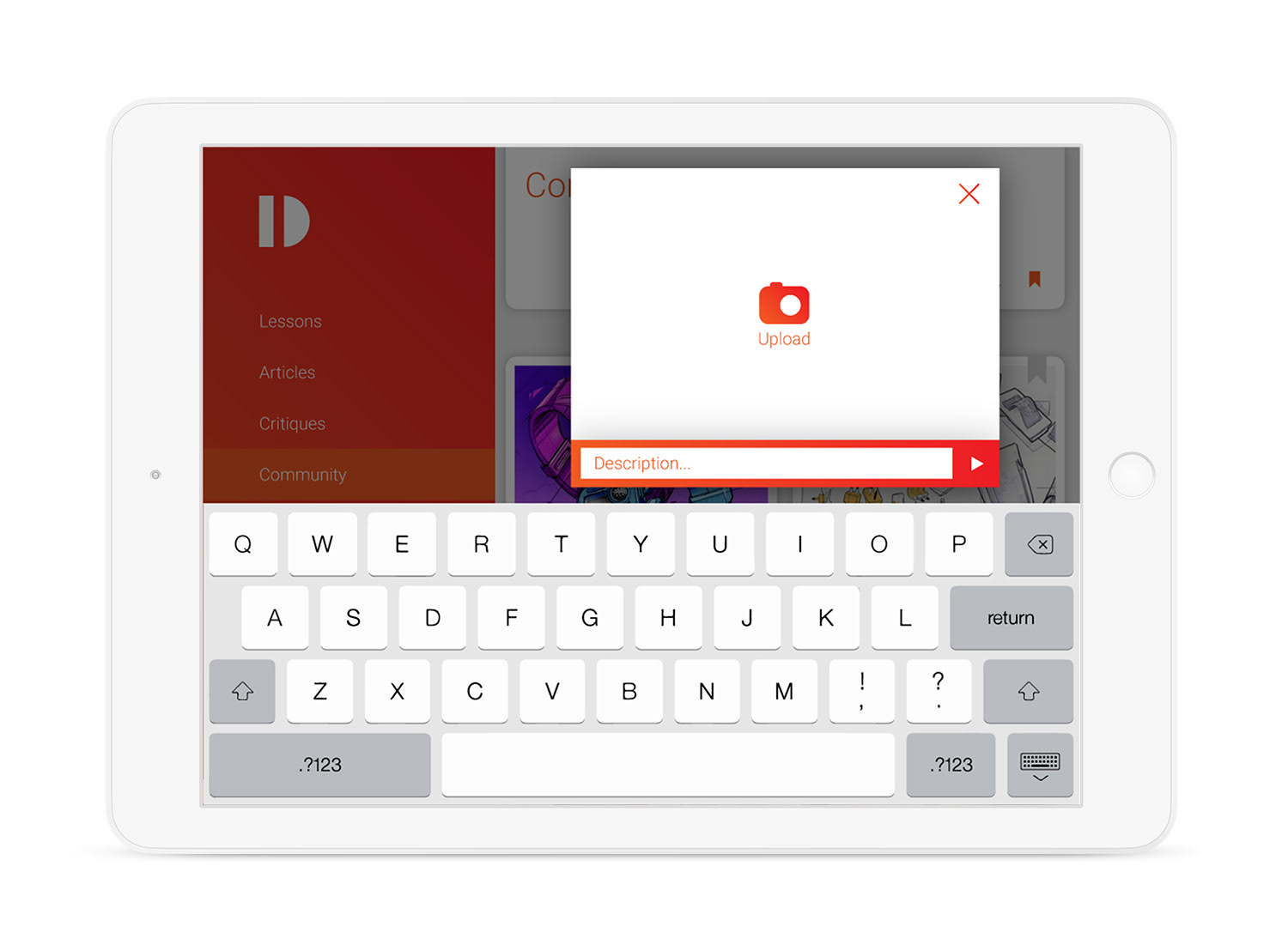 To the cloud.
Uploading content to the feed is simple and intuitive.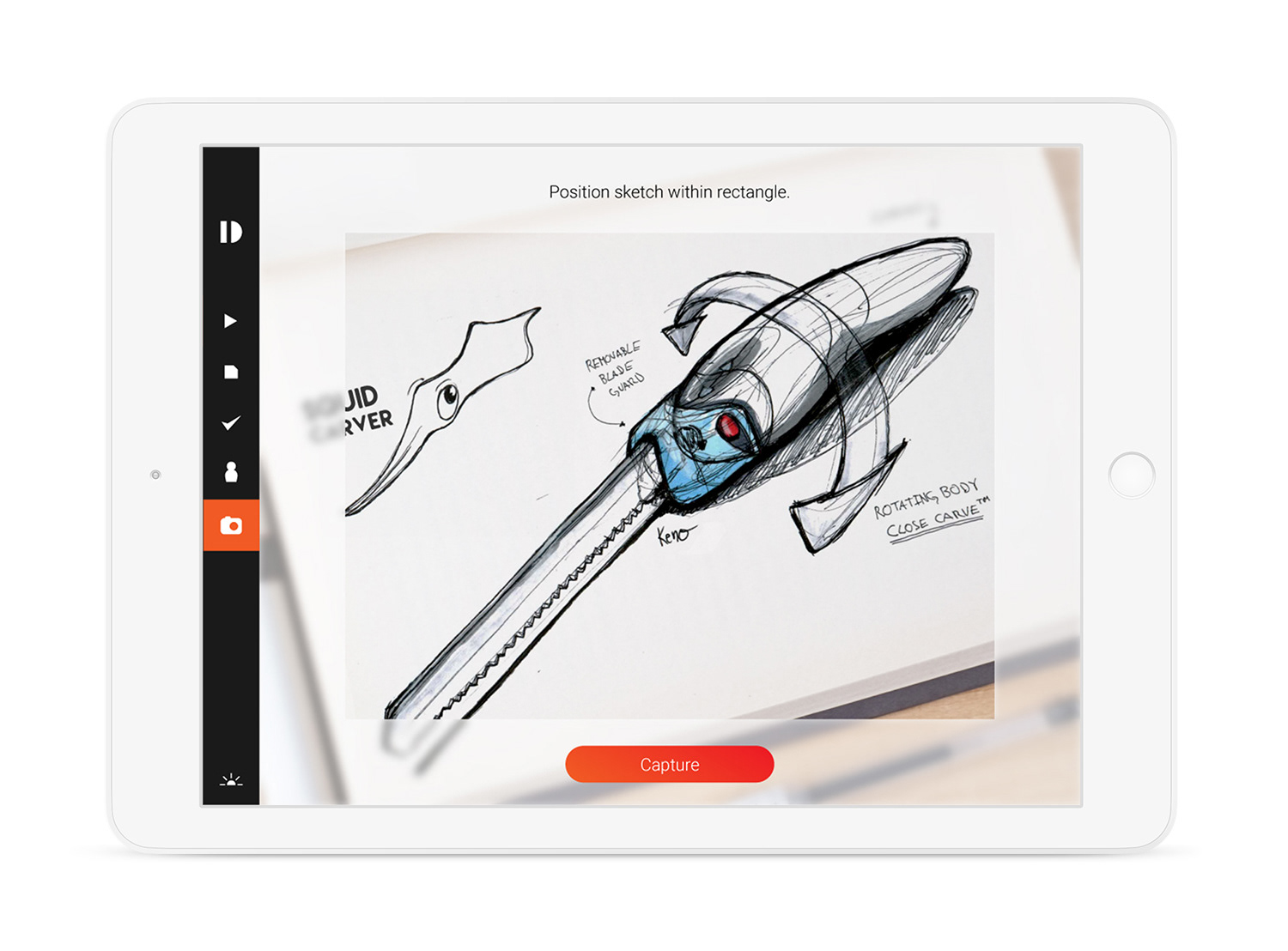 Instant feedback.
Taking a photo of your work allows the application to analyze its structure and form and offer suggestions to improve the work. Although the technology used in this feature is still not developed, I believe it would be useful someday in the future.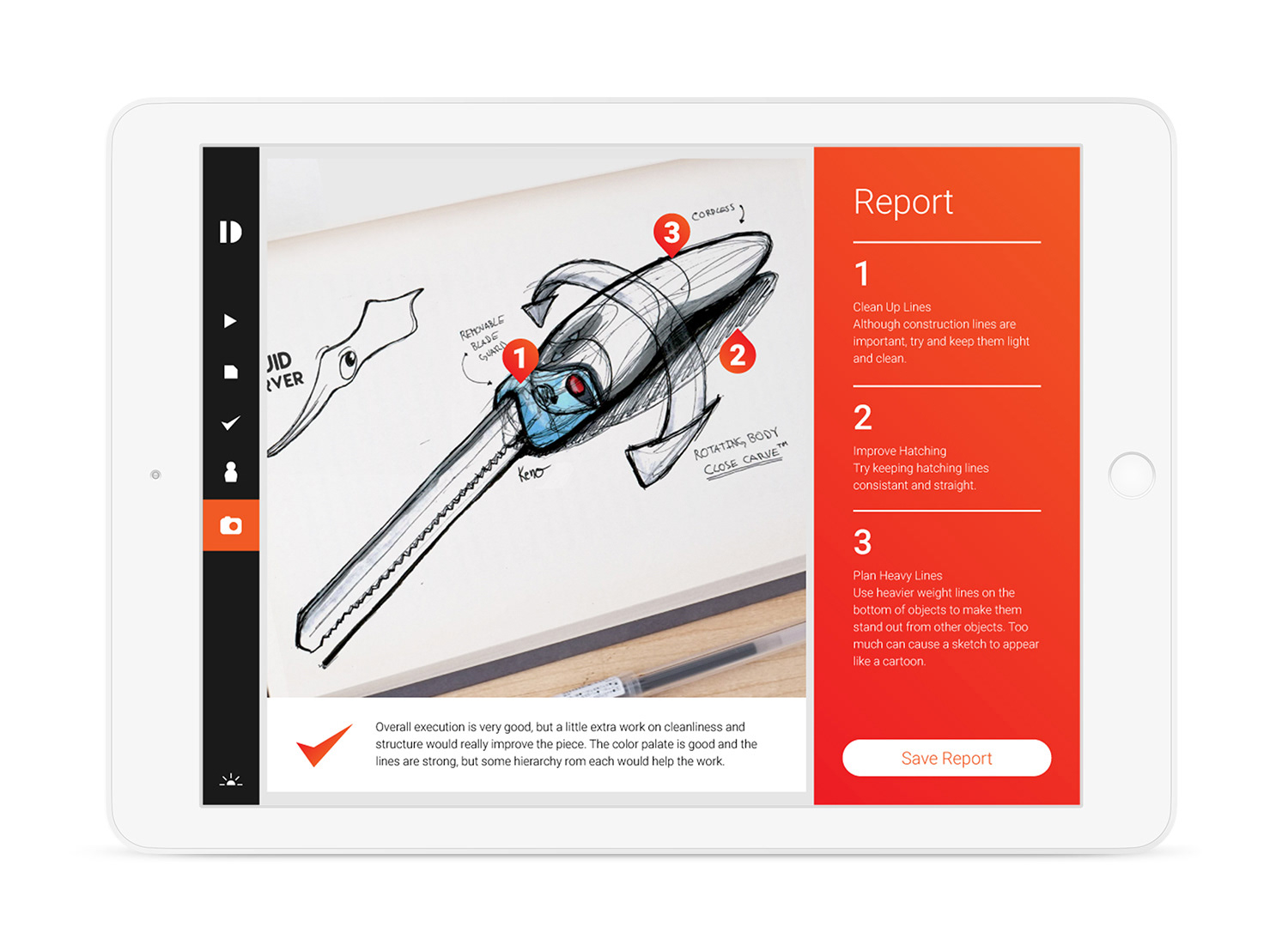 Structured data.
Each report is carefully constructed to be easily understandable and accessible. Reports can be saved to be referenced later.
A hue for everything.
The inspiration tab gives a designer handy subjects to practice with, including a random color palette generator.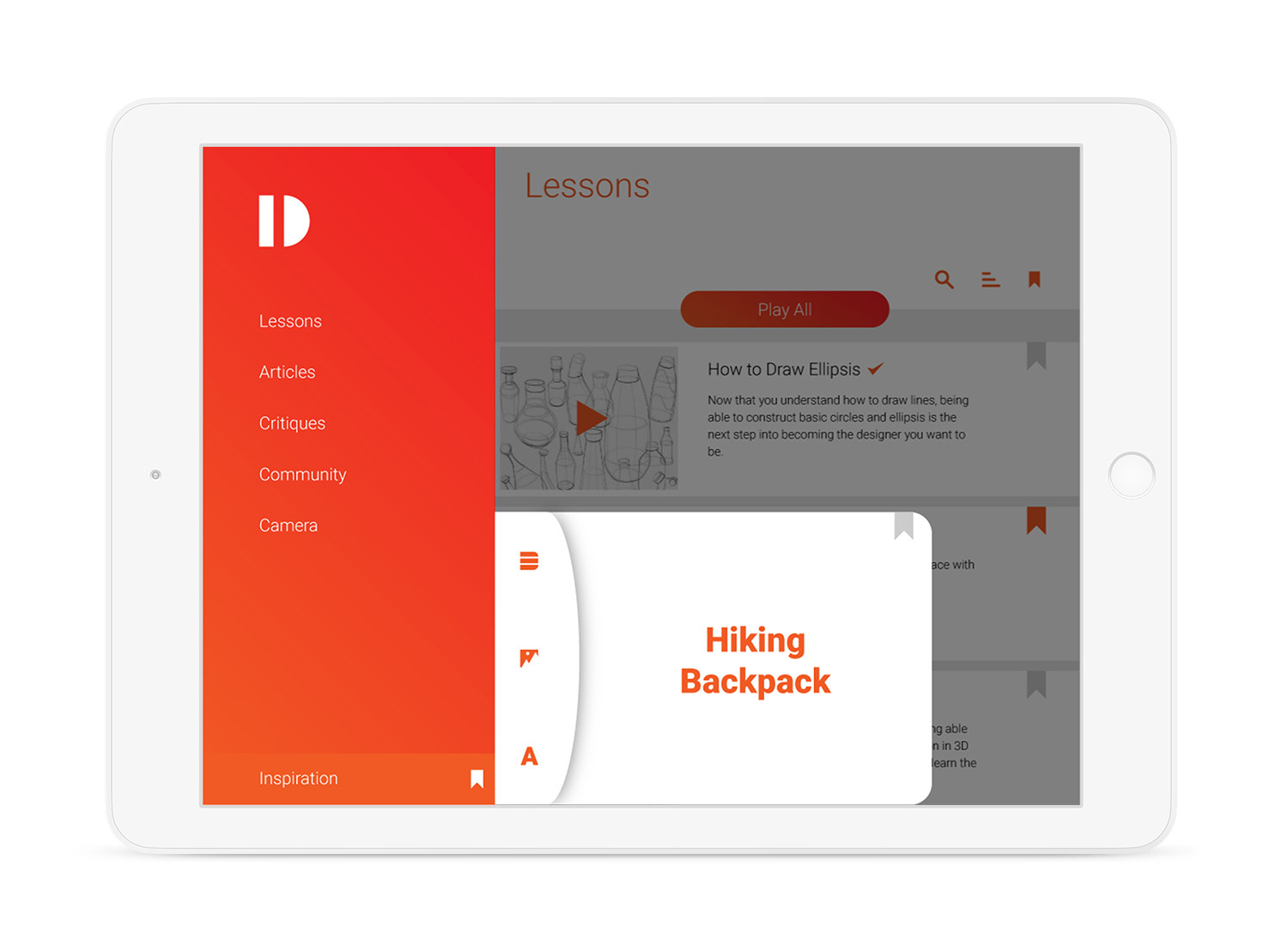 Topic of the day.
The inspiration tab also features a place for randomized objects. Tapping the icon will result in a new possible subject each time.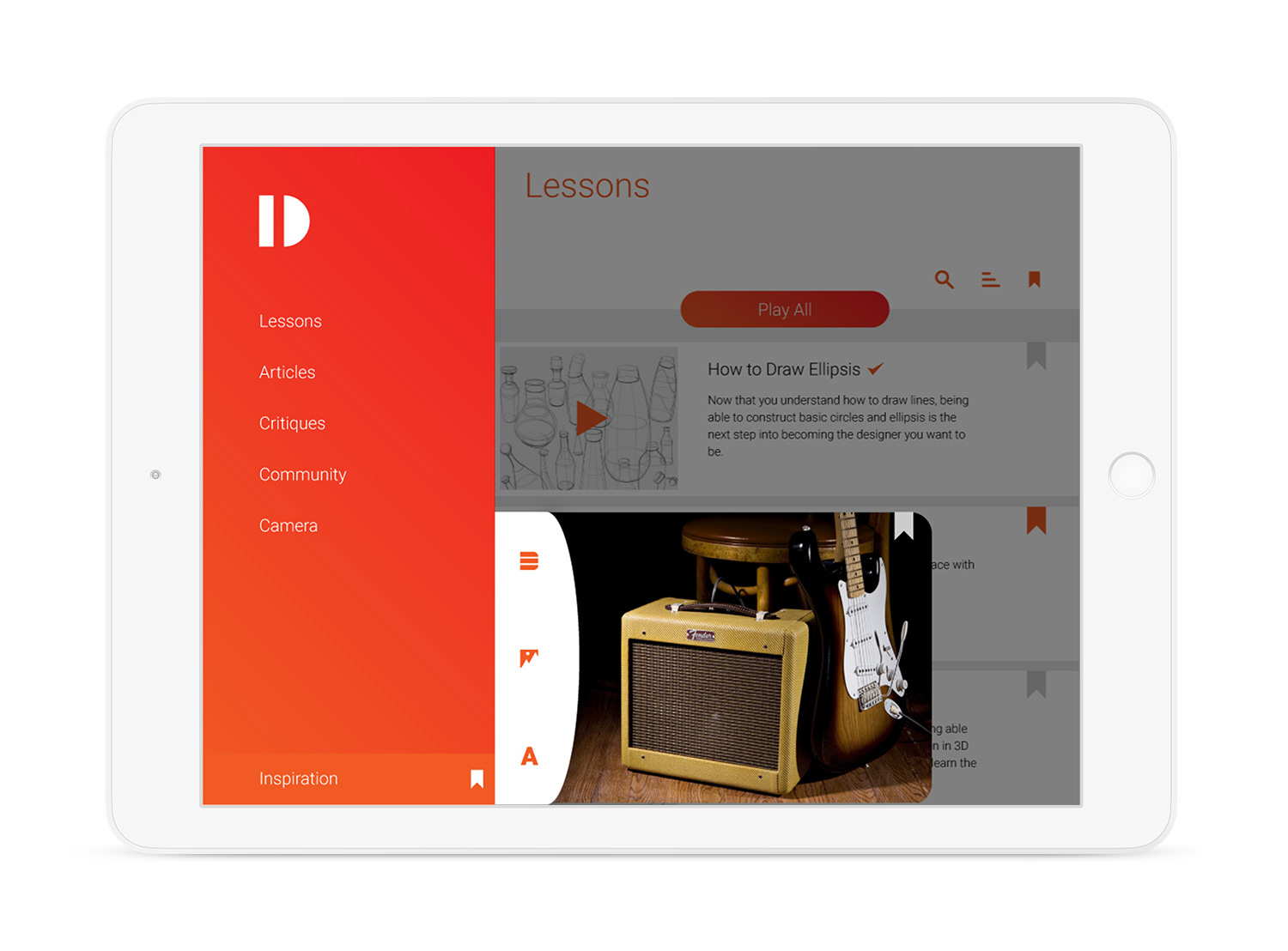 Picture this.
Finally, the inspiration tab can provide visual ideas through its picture generator. The app will display a new picture every click, which the user can enlarge to view at a better resolution for reference.

What I learned.
The ID Educate app is one of the most informational projects I have ever completed. I had to thoughtfully layout every aspect of the software. Using my information architectural maps and prototypes, I learned how to thoughtfully put together an app from scratch.