Creating an experience.
This project was an experiment in experience and space design. We were assigned different companies to make possible conference booths for. I was given Blizzard Entertainment, and decided to make an exhibit to display their newest title, which at the time was Overwatch.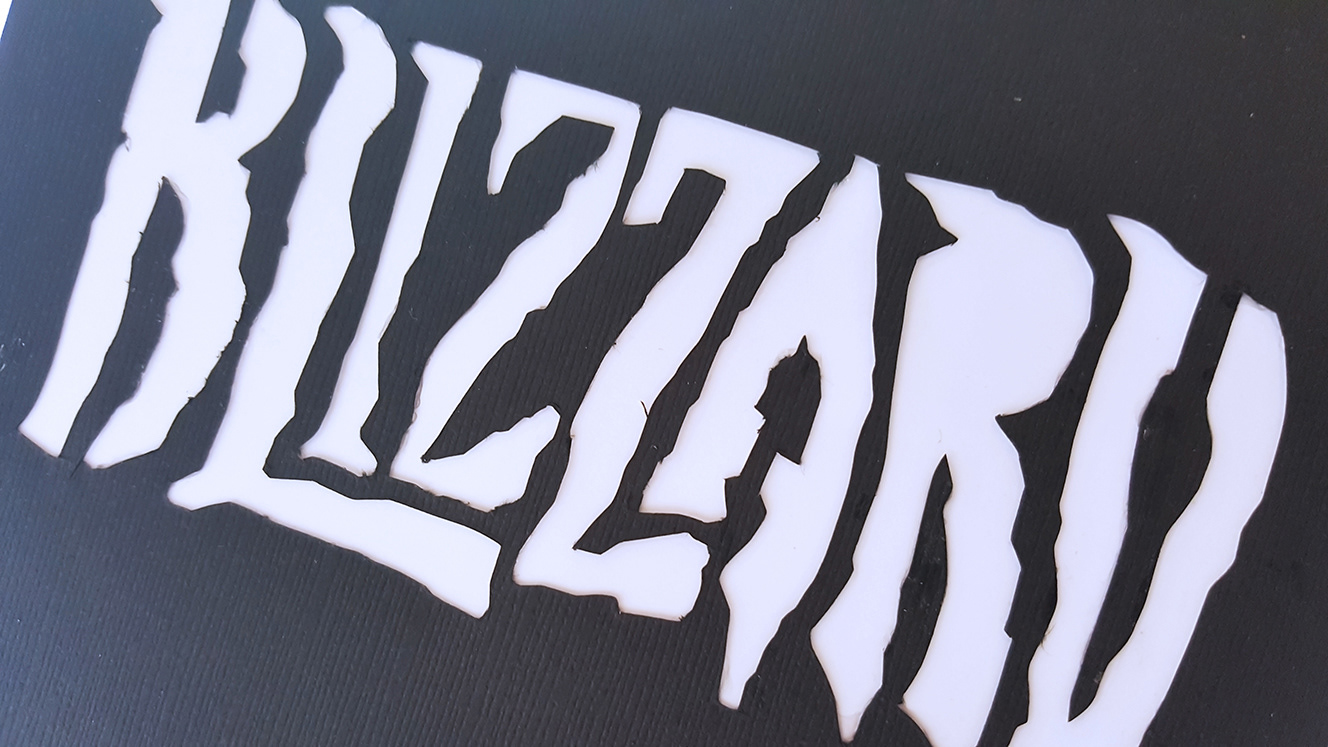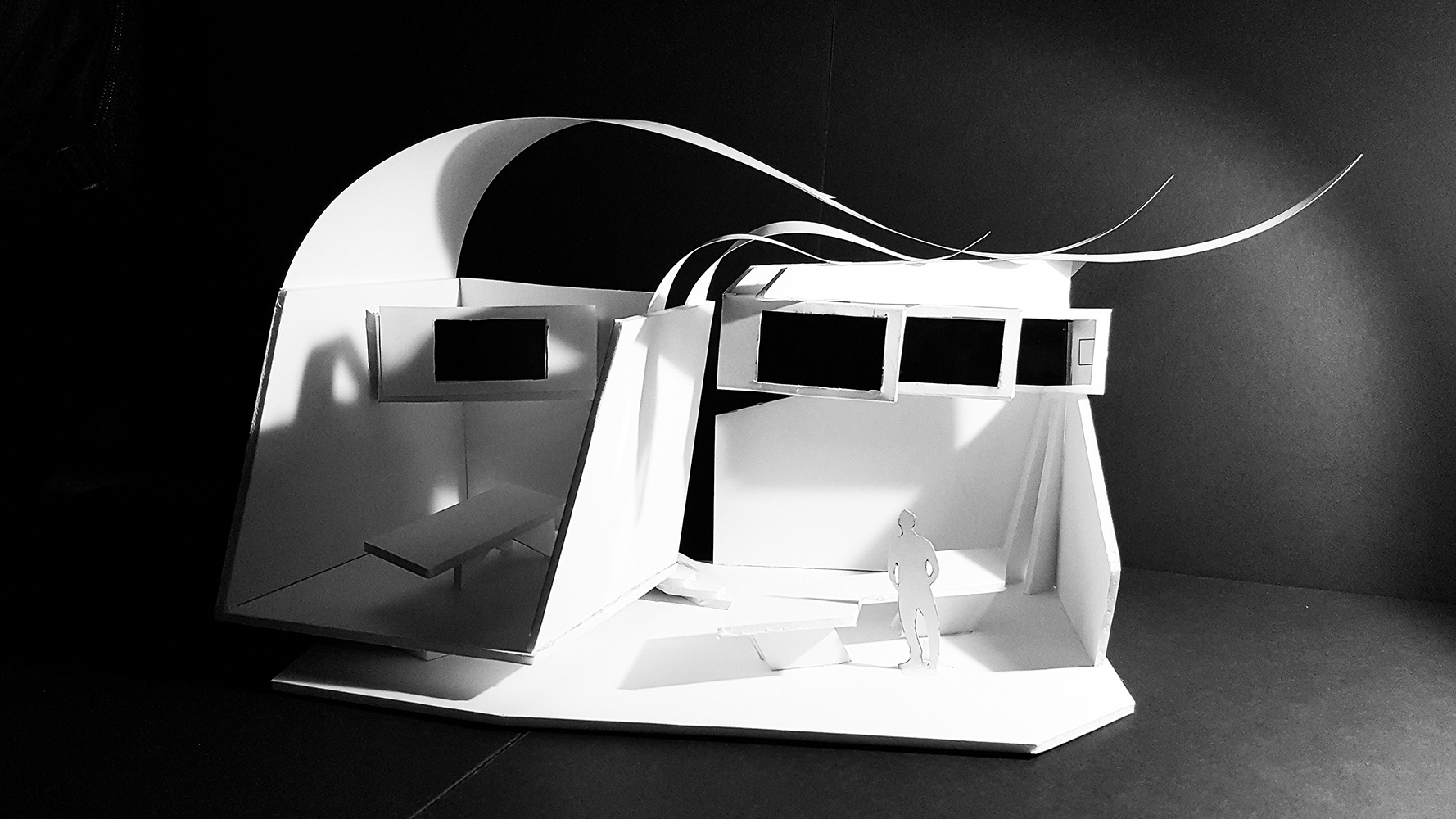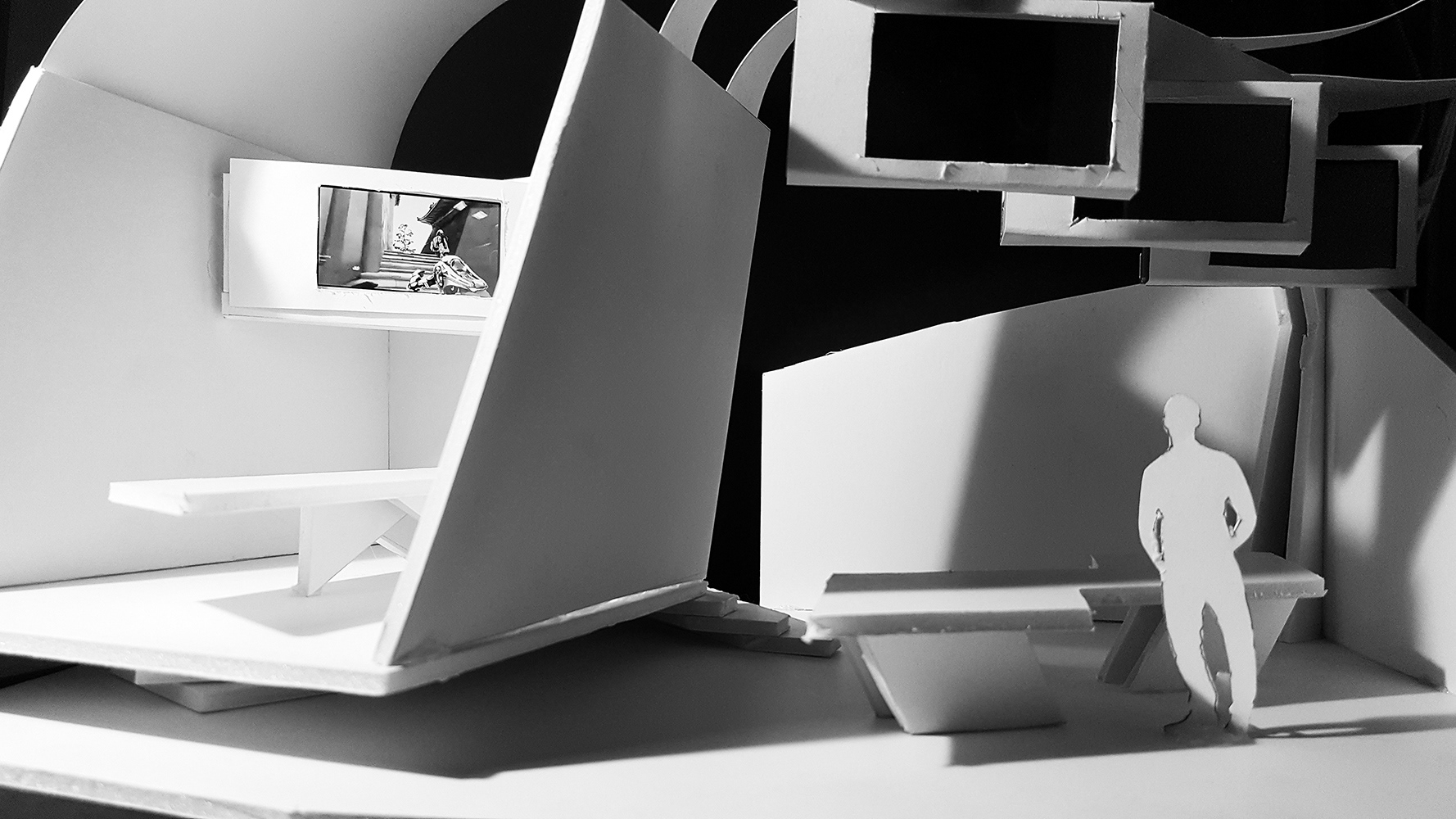 Early concepts.
I created blank, white foam models of the form I wanted to tackle. The idea was to have large shapes jutting into the air, and feature screens that displayed gameplay of the company's newest title.
Creating the setting.
Using the 3D "sketches" I created above, I built a new model of what the exhibit would look like.
Branding and identity.
I knew from the beginning that I wanted to create a sort of "fabric-like" aesthetic to the experience. With this in mind, many of the materials I selected for the model featured textures and were layered to better create a sense of depth.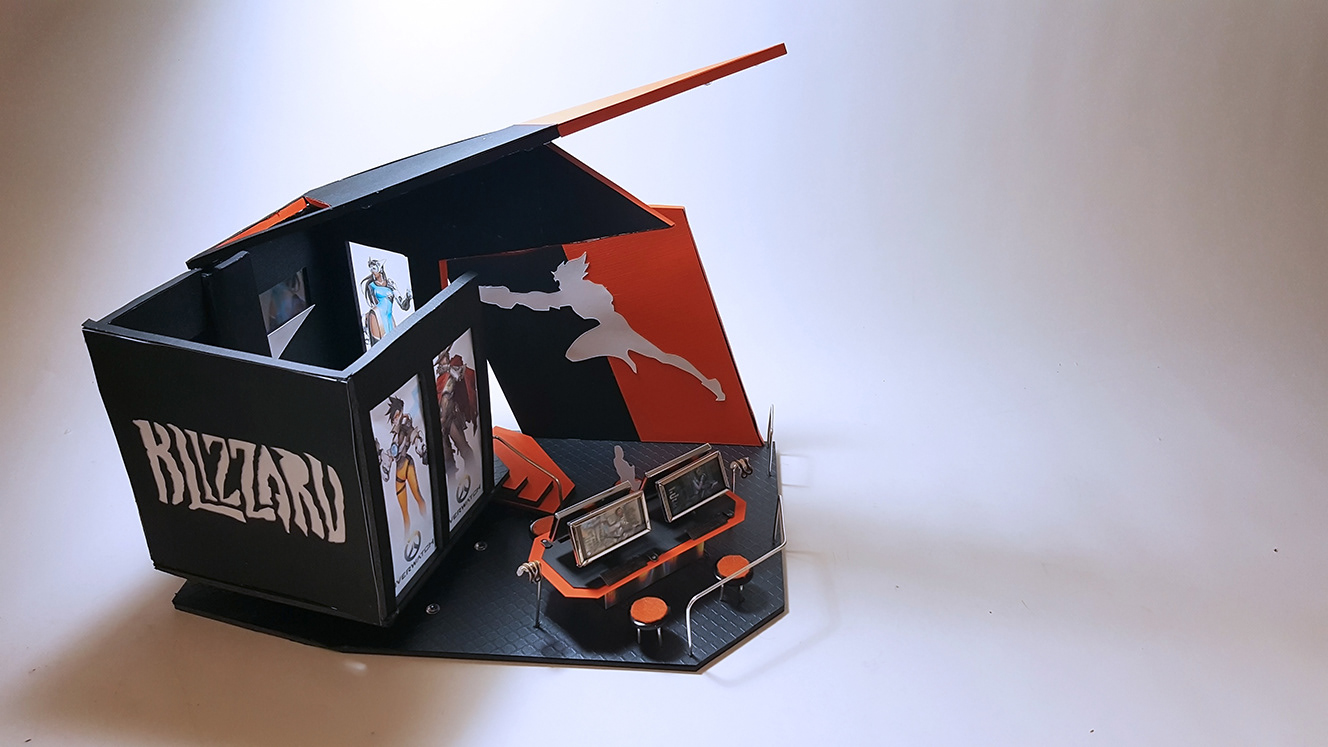 Fast flight.
The premise behind Overwatch was its quick movement and sci-fi art style. I wanted to the whole exhibit to communicate this idea.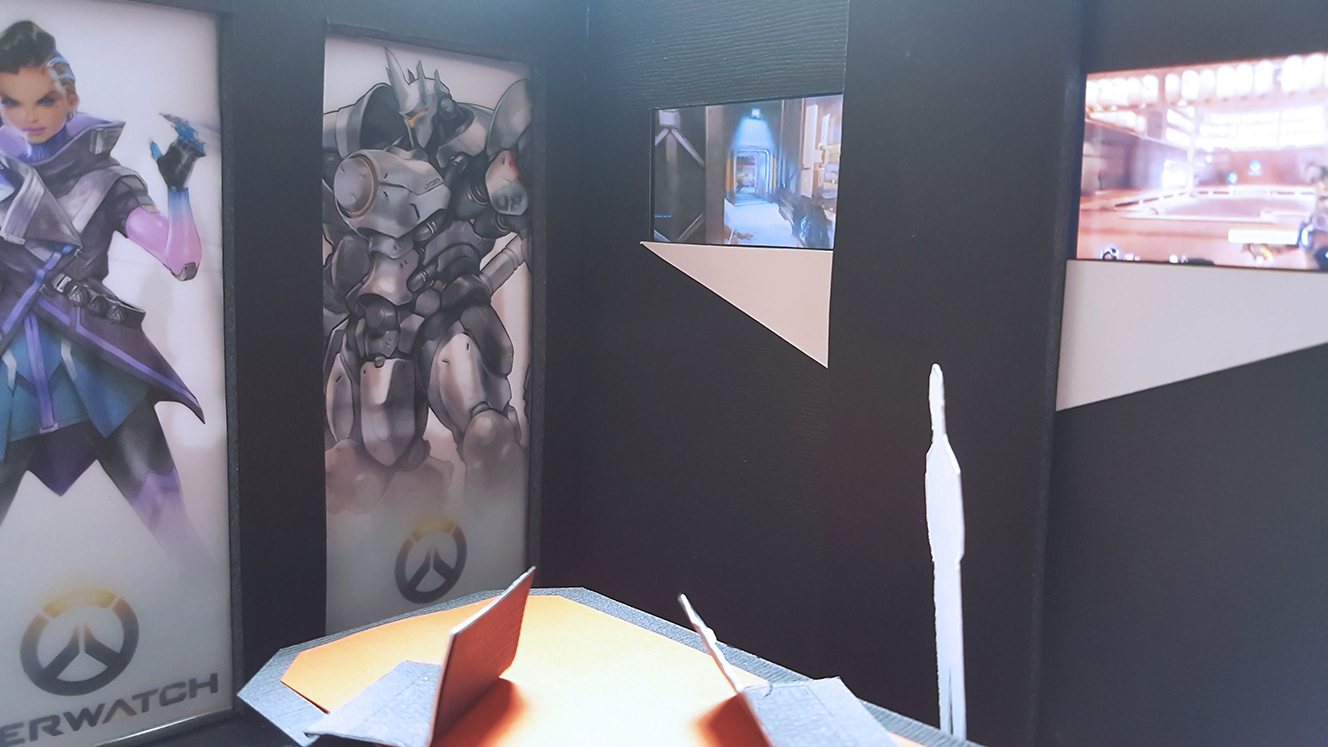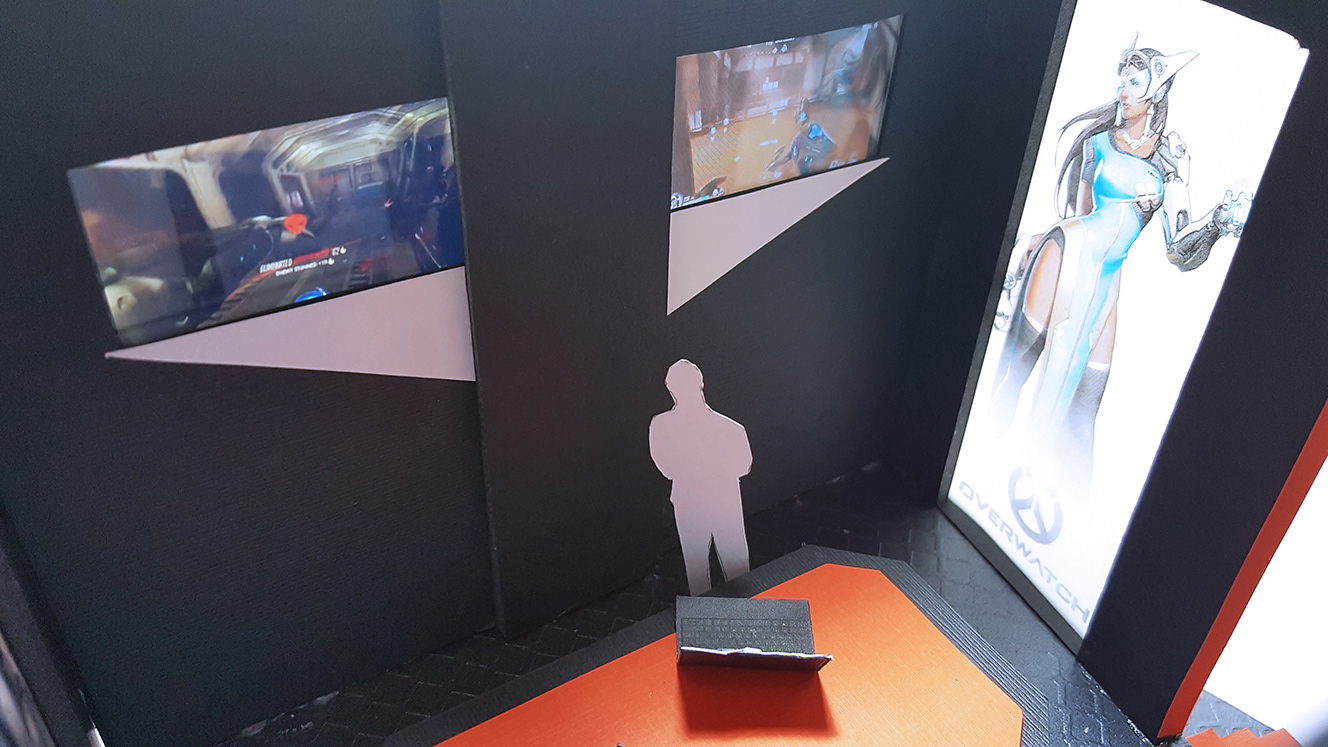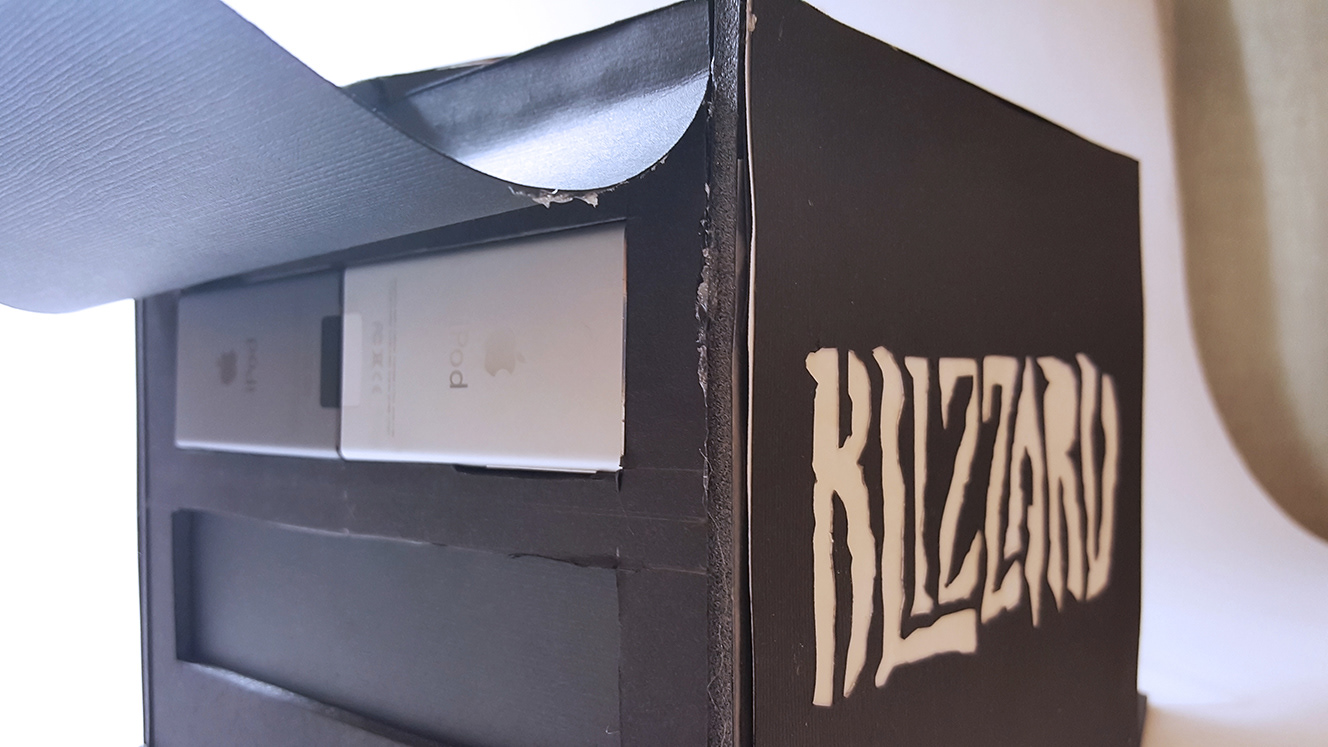 Interactivity.
The model features small Apple iPod Nano touch media players as screens. I uploaded short display videos to these devices to simulate gameplay TVs.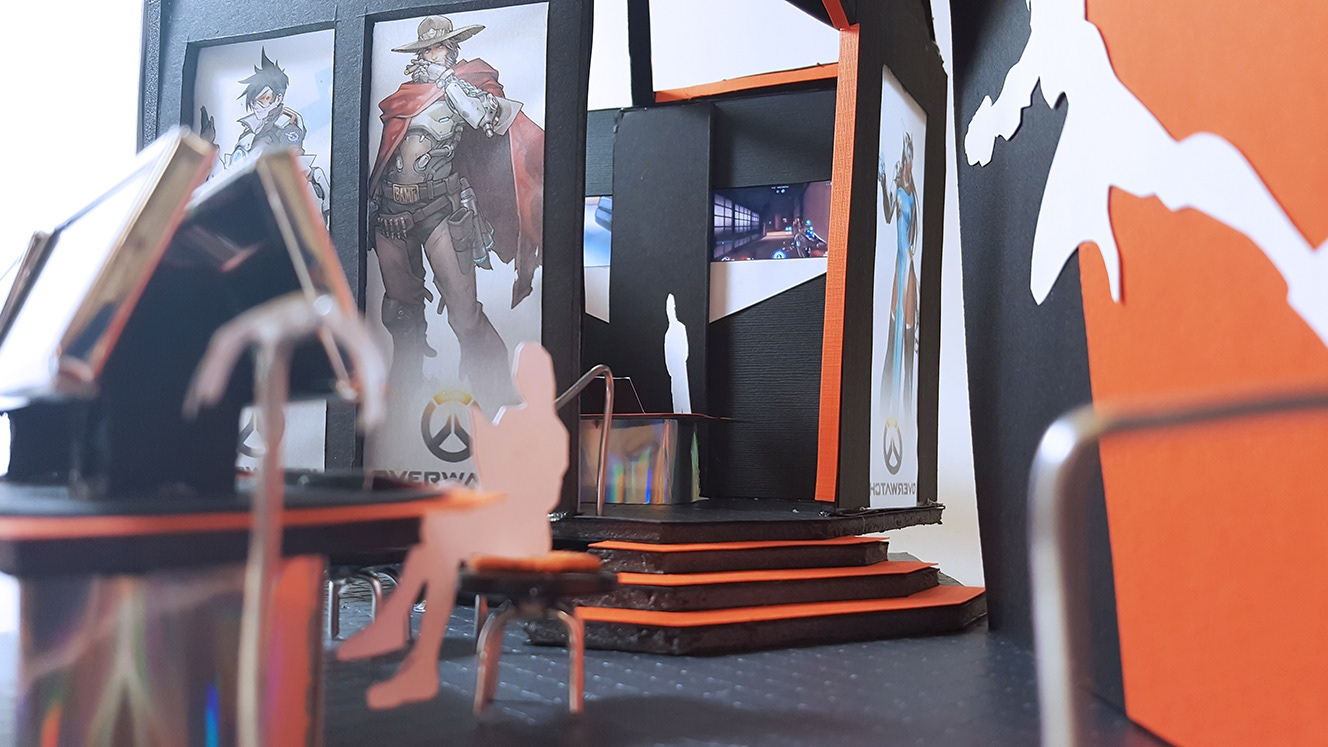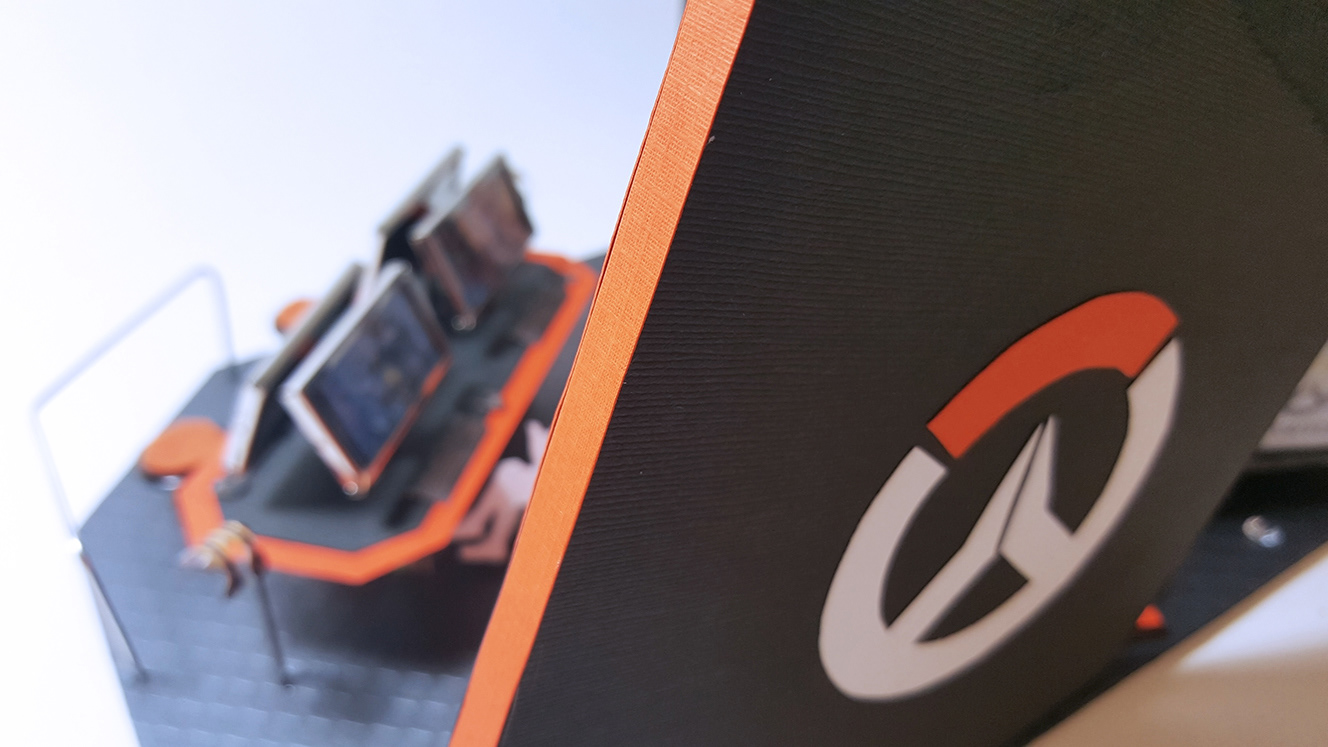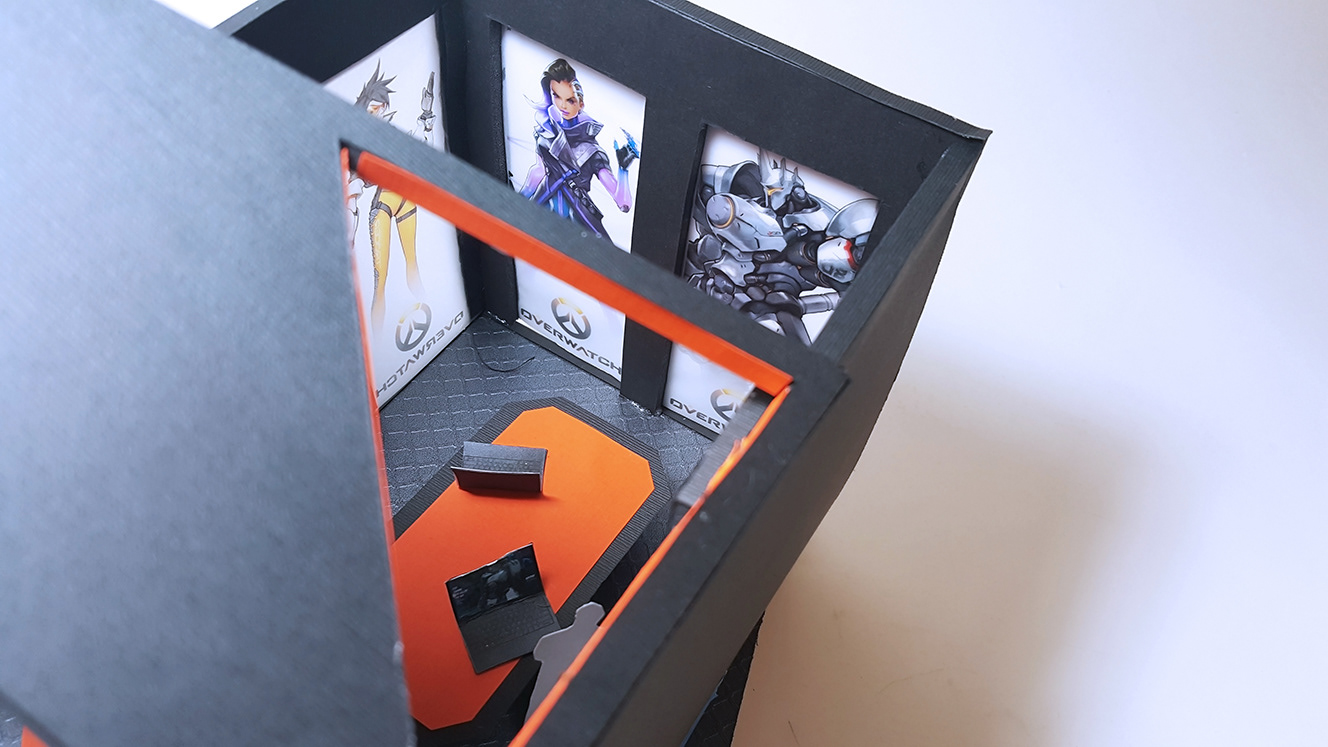 Sharp angles.
The space, though small, features high-contrast elements to make the area seem bigger than it actually is. Edges of walls and surfaces feature accent colors to help define the form.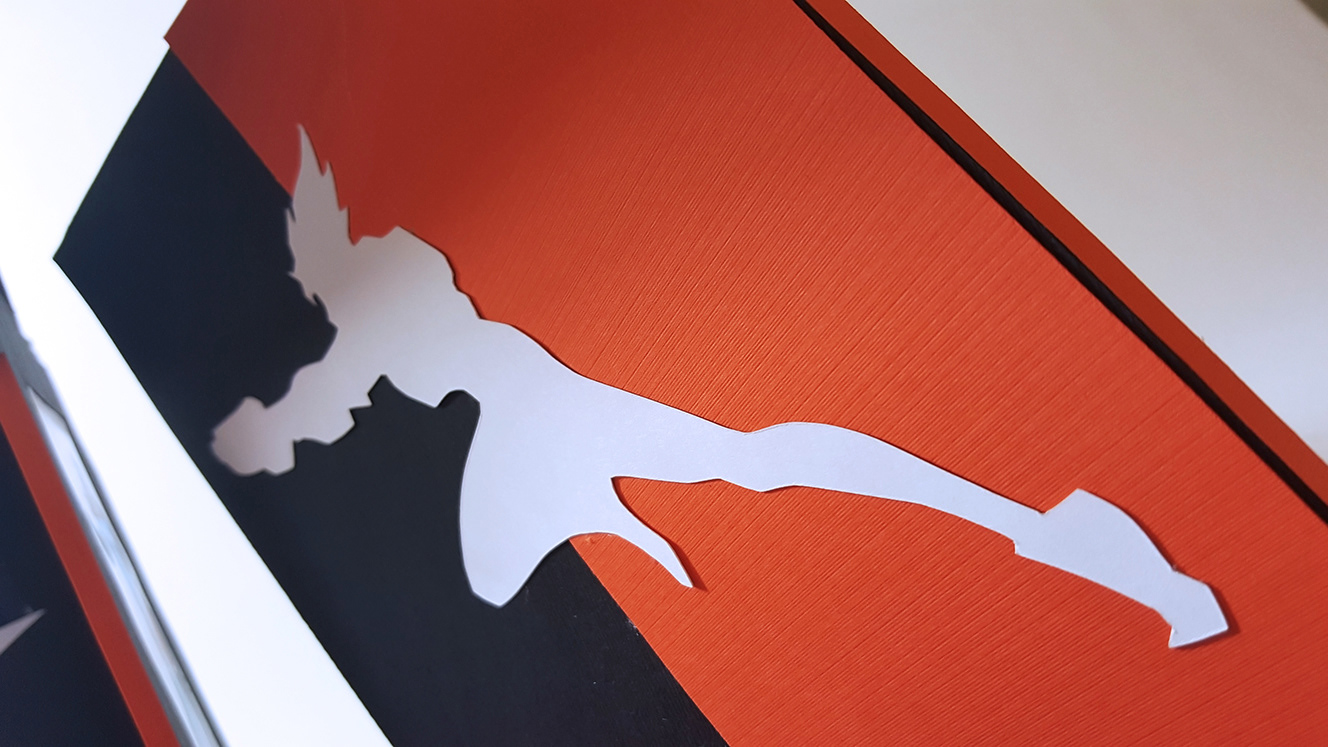 Small details.
The whole project is full of detail to give authenticity to the design. I wanted to ensure this would appear as close to something Blizzard would actually display as possible.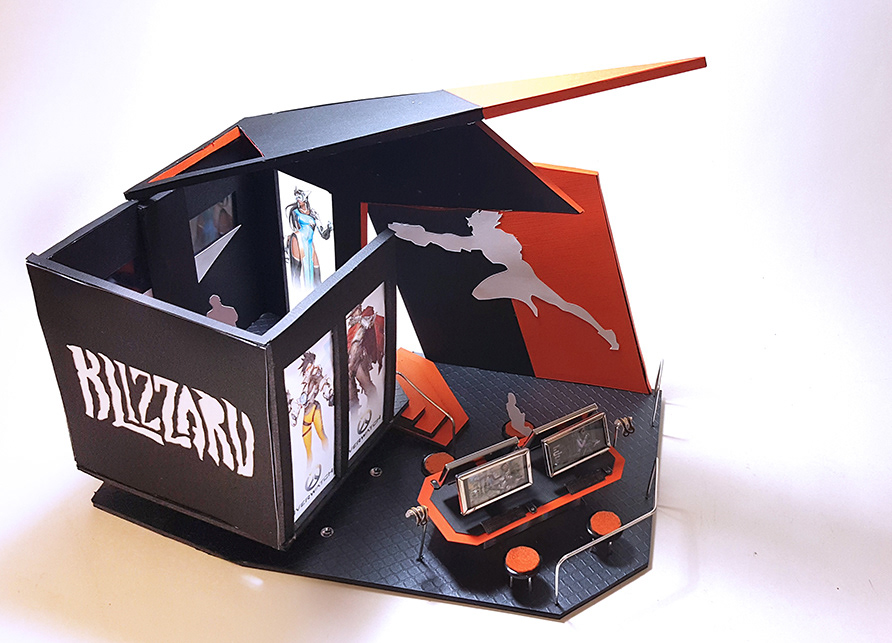 What I learned.
Over the course of this project, I learned how to analyze a situation from the consumer's position, while still taking into account that a business is also trying to sell a product, not just display it for fun.
I also learned the importance of preparation. This project turned out larger, than I anticipated, but because of my organization of time and resources, I completed it ahead of schedule.